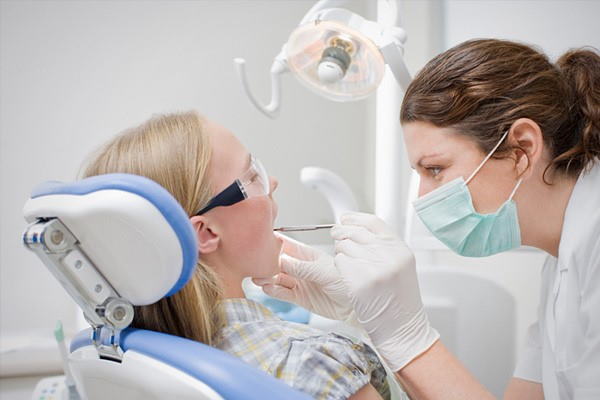 One of the best things that dental implants can give you is a brand new smile, a new set of teeth that will improve your biting capabilities. In the long run, you are happier with an overall improvement in confidence.
Whether you'd like to replace just a single tooth or a set of three, choosing the right dental implant specialist is just as important as getting your confidence back. Finding a great specialist for dental implants Melbourne is important in the maintenance of your oral care. If your dental implant specialist is knowledgeable and comes with a wealth of experience, your procedure will be stress-free.
It is, however, not always easy to find a great dental implant specialist and you may have to rely on friends and relatives reviews of their own experiences. Here are some very useful tips that will help you to choose the right specialist for your dental implants.
Choose A Specialist With A Great Record
The first thing you should do before choosing a dental implant specialist is verifying that they have a good reputation. Many times, people have believed what they were told by "specialists", only to regret their decisions in future.
Just like in other industries, practice makes perfect and the more procedures on dental implants your specialist has performed, the better he is at doing his job.
Get online and look for reviews from past patients, or ask for referrals from family and friends. You should be on the look-out for a dentist with high accomplishments.
Don't be scared to interview your dental implant specialist. After all, your smile is at stake. Ask him important questions like where he went to college, how long he's been in the industry, what his area of expertise is. Don't leave out his staff either. Interview them as well. Ask them what they like about your specialist.
While you're interviewing a specialist in dental implants, Melbourne does not hesitate to ask him about referrals. Let him know that you're interested in how his patients or peers think he's doing.
Ask your friends, colleagues or co-workers about great specialists they know for a dental implant procedure. If their experience with a certain dentist was nothing to write home about, you know that you should move on and find another one.
If your friend or colleague would like to recommend their specialist, ask if you can see their teeth that the dentist worked on.
If the dental implant specialist insists on keeping the identity of his patients confidential, ask him for any before and after photos that he took without patients faces. With this, you will be able to fully acknowledge that he can do a great job.
Make Sure He Meets Your Requirements
Does the dental implant specialist know what you need? The specialist that you choose to go with should be able to answer any questions you may have concerning the procedure. He should be able to relate with you in a friendly way and not only concentrate on the business aspect of what he will be offering you.
Make Certain He Has Board Certification
When your specialist is certified, it usually means that he has gone through additional training and has got a vast amount of knowledge through training and experience in addition to that of being a regular dentist.
It is normal for such specialists to have to go through rigorous tests to ensure that they have the capability and professional capacity to perform some dental procedures competently.