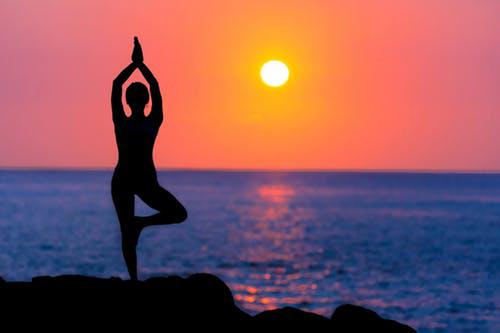 In this fast-paced world, we often forget how important it is to relax and let go of the tension and stress that has us going around in circles. Many companies take their employees to byron bay yoga retreat.
Fashion for yoga is growing very fast. But few people understand, of course, at the first stages of getting to know yoga that meditation is considered an essential basis for the practice of yoga, and not exercises, as is commonly believed in the people. Yoga, first of all, helps a person to improve his health, but also through the practice of yoga you can find your quiet haven inside your being, find true peace, harmony and love. Sounds nice, right? But by practising, you will eventually experience the effect on yourself. So what is yoga, if not just exercise?
Yoga is precisely a practical philosophy, not a religion, and it does not require adherence to any particular belief system. The word "yoga" in Sanskrit means unity, communication, integrity. Yoga has its roots in the ancient traditions of India and, having become popular in the West, and it is an excellent way to maintain the psychophysical health of modern man. This is a traditional Indian philosophy, which implies the unity of body and spirit, necessary for well-being. It is the unity and inseparability of the body and soul, which leads to the strengthening of communication with the subconscious.


Yoga takes care of the spine and joints.
This is fully felt by every person who regularly devotes several hours a week to yoga for at least two months.
One of the main advantages of the practice is its positive effect on the spine, which, as you know, is the key to the health of the whole body. Most yoga postures asana posture, body position, is aimed at maintaining its proper functioning, as a result of which the nerves are actively supplied with nitrogen and oxygen, supporting the work of tissues.


Get rid of chronic pain
In addition, exercises effectively help get rid of chronic pain in the lower back, closed-chest and curved spine. As for the musculoskeletal system, yoga exercises help improve mobility in the joints, relieve or eliminate pain in them.
Yoga has a beneficial effect on all body systems, including cardiovascular, digestive and endocrine. When performing asanas acting on the internal mechanisms of the whole body, a massage occurs of the internal organs and glands responsible for the healthy functioning of the body.


Yoga improves reproductive health
Yoga in general and bandhas (energy locks), in particular, improve blood supply to the genital glands in men and women and stimulate the functioning of the pelvic organs, which in turn has a positive effect on the relationship between the sexes.


Increases flexibility
Separately, it should be said about flexibility. By diligently doing yoga, you will very soon notice that your body has become more plastic and light. In addition to the obvious advantages in the form of a graceful gait and smooth movements, an increase in body flexibility can relieve some unpleasant symptoms, in particular, excessive load on the knee joint and poor posture. The latter is the cause of degenerative processes and pain.


Keeps the heart-healthy
The unconditional benefit of yoga lies in the fact that it increases the level of haemoglobin, the number of red blood cells and reduces blood viscosity, which significantly reduces the risk of developing cardiovascular diseases.
Interestingly, a noticeable decrease in the level of stress hormone that occurs as a result of regular practice helps to increase bone density, since cortisol promotes leaching of calcium. These findings were made by California State University based on numerous studies by practitioners.


Yoga Enhances Immunity.
It has also been proven that meditation helps to normalize the immune system and increase resistance to disease.


Yoga helps to fight excess weight.
American researchers from Hampton University several years ago convincingly proved that yoga and Pranayama are useful for overweight teenagers. As a result of the experience spent 12 weeks on high school students, it turned out that regular practice can significantly reduce the Body Mass Index. Scientists said that yoga and Pranayama change the blood supply and metabolism in the brain, and also reduces the volume of the stomach, which inevitably leads to an adjustment in the volume of the daily diet.
In addition, it is proved that classes contribute to the production of gamma-aminobutyric acid in the body, which is responsible for weight loss.
The benefit of yoga is that it helps to deal with the emotional causes of overeating and obesity, and most asanas use such deep muscles that do not "affect" other sports but are also responsible for creating a slim silhouette.


Yoga relieves stress and soothes the mind.
Yoga is perhaps the best cure for depression. It has been proven that it restores sleep by blocking chronic fatigue syndrome and stimulates the production of serotonin. Scientists from the University of Wisconsin have found that meditation increases the activity of the cerebral cortex, which is responsible for feeling joy and happiness.
Yoga helps to get rid of mood swings; it gives a person balance and allows you to maintain concentration while remaining absolutely relaxed and adequate.
Yoga Nidra, the practise of Shavasana, meditation and breathing exercises pay attention inward, thereby giving rest to the nervous system.
In addition, regular practice eliminates the effects of stress - an ulcer and some digestive problems.


Yoga fills you with energy
Our nervous energy (prana) is stored in the solar plexus. Thanks to Pranayama, it is released, raising the level of vital energy, improves concentration, vitality and strength, which is noticeable even to those around them.
The accumulation of energy is also facilitated by deep relaxation, which the practitioner learns by doing yoga. This is a natural "tool" of recharging for the physical, mental and spiritual component of a person, during which prana is almost not consumed. Relaxation, which can last only fifteen minutes, has the same healing effect as a few hours of full sleep.


High Intelligence
Yoga improves mental abilities. Yoga increases a person's ability to focus for a long time on one or more objects. A two-year experiment showed that a group of American university students practising meditation significantly increased the coefficient of mental development - IQ indicators, compared with students of another group from the same course.
Do yoga yourself - at home through video courses and self-instruction books, or better yet, sign up for a yoga studio and learn yoga under the strict guidance of an experienced instructor. Useful yoga is a fact. It is enough to visit the gym for a couple of hours and practice for 15-30 minutes on your own at home, consolidating and improving the results. Be healthy!


Conclusion
A yoga practice develops intuition, gives peace of mind and, most importantly - awareness. Everything that you do acquires a new meaning, only you yourself become the master of your destiny and begin to take the initiative, deliberately getting involved in the practice process. It is this passion that helps to gain inner strength that can work wonders and for the better change your life.
By practising yoga, a person learns to be aware of himself, his true nature, re-recognizes his own body and becomes closer to himself. He gains a sense of calm confidence, develops willpower and begins to take responsibility for everything that happens in the world around him.
Yoga fills life with a new, higher meaning, allowing you to touch spirituality and find harmony at all levels of life.