Written by

Courtney Akrigg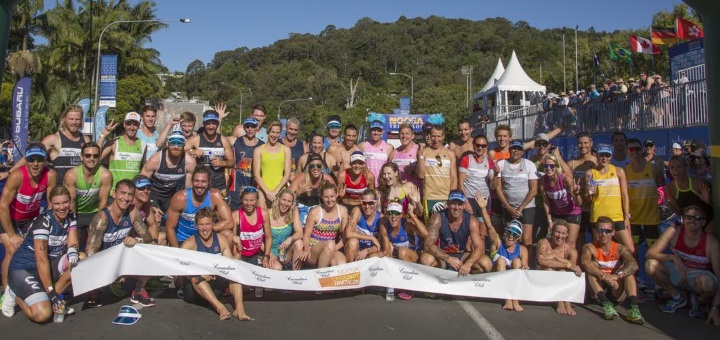 NOOSA, Australia (October 31, 2015) – A wealth of World Champion triathletes, Olympic Gold Medalists and NRL premiership players took part in today's Canadian Club Noosa Legends Triathlon.

Among the star studded line-up was Australian legend Cathy Freeman, North Queensland Cowboy's Ben Hannant, Bondi Rescue's Andrew Reid, Surf Ironwoman Courtney Hancock, downhill mountain bike champion Evan Winton, Libby Trickett, Emma Carney and Susie O'Neill all took part in the 200m swim, 3.6km ride, and 1.5km run relay team's triathlon.

It was the super charged team featuring Jan Frodeno, Pete Jacobs and Craig Alexander who claimed the legendary 2015 title. Between them the trio have a collective of five IRONMAN World Championship titles, Alexander with three Jacobs with one and Frodeno having won his first in October this year.

The 2015 ASICS Noosa Bolt was staged at break neck speed with 2014 ASICS Noosa Bolt Champion Brett Robinson taking out the men's race and 2012 Olympian Eloise Wellings holding off Genevieve Lacaze to claim the title in the elite women's race.

ASICS Noosa Bolt Results
Women
Eloise Wellings                 

16:04

Geneveive LaCaze          

16:19

Linden Hall                         

16:32
Men
Brett Robinson                 

14:14

Sam McEntee                   

14:22

Josh Wright                       

14:25
Photo credit: Eyes Wide Open IMAGES // Noosa Tri

The 2015 Noosa Triathlon Multi Sport Festival is supported by the Queensland Government through Tourism and Events Queensland as part of a growing calendar of sporting, cultural and regional events across the State. For event information visit www.noosatri.com