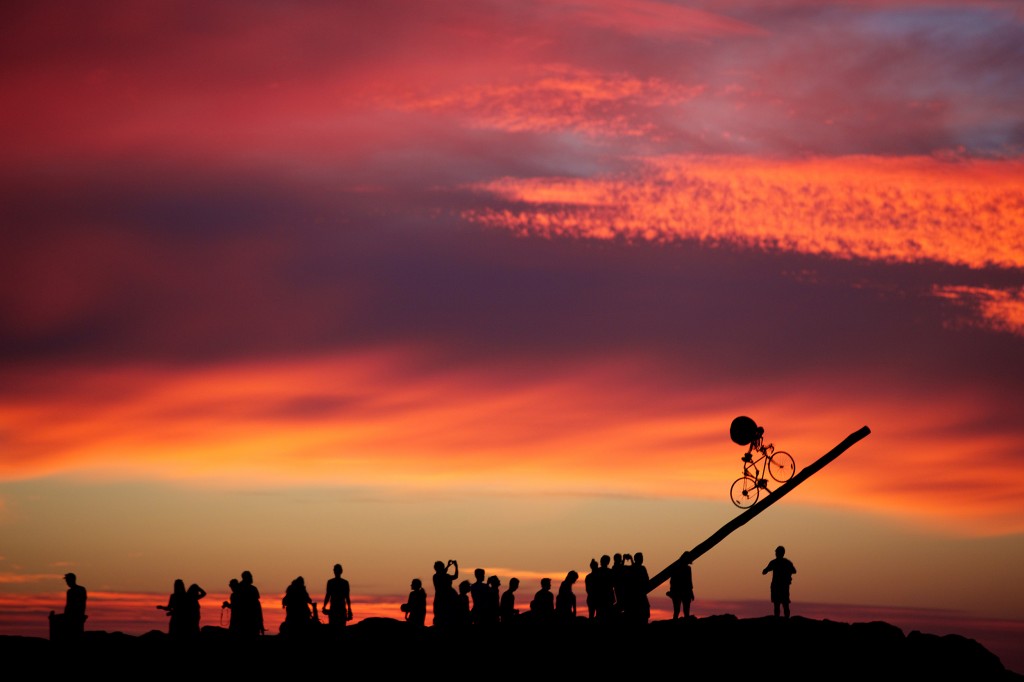 One of the world's most talked-about artists will exhibit at this year's popular Sculpture by the Sea exhibition on the Cottesloe foreshore.
Chinese performance artist and photographer Li Wei has staged attention-grabbing aerial photographs above some of the world's most famous cities such as Paris, Milan, Vienna and Amsterdam and next month will add Cottesloe to the list of venues as the much-loved seaside event returns to Western Australia.
Wei, who was born in Hubei, China and lives and works in Beijing, will capture and display his gravity-defying photography as part of the display.
Tourism Minister Kim Hames said the award-winning artist would be one of 39 international artists taking part in this year's exhibition.
"Australia is one of 19 countries contributing to this year's Sculpture by the Sea and there's an almost equal mix of home-grown and international artists being featured, which is great to see," Dr Hames said.
"Sculpture by the Sea is one of WA's favourite events and provides the perfect platform to showcase our beaches, amenities and lifestyle to the world.
"Having a respected leading artist such as Li Wei involved with the exhibition will mean even more exposure for WA and is a sign that Perth is on the international stage."
The Minister said 38 Australian sculptors, including 23 West Australians, would take part in the 2016 event, which had attracted more artists' submissions than ever before.
"Sculpture by the Sea is not just popular with the public but with sculptors who are eager to be involved," he said.
Dr Hames said the State Government, through Tourism WA, was proud to support events such as Sculpture by the Sea, which formed an important part of the Government's strategy to grow the value of tourism to $12 billion by 2020.
"Events are important because they add vibrancy and help attract visitors who inject billions of dollars into the economy," he said.
Fact File