Written by

Tess Sanders Lazarus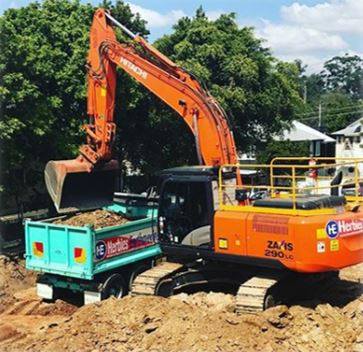 A leading excavation service provider in Brisbane is calling on people to report dodgy operators and to think twice before undertaking 'blind' digging.   According to Herbie Miranda, founder of Herbies Earthmoving, one of Brisbane's largest and most trusted suppliers of earthmoving services and hire equipment, because the colder months are often the best time to undertake serious landscaping work around the home or business, the incidence of blind digging and the use of dodgy operators increases at this time of year.
"The cooler months are always a good time to undertake big jobs around the home or business.  Removing old structures, clearing sites, digging trenches or preparing areas for build work is always better done out of the heat, but there are risks everyone should be aware of," Herbie said.
"My advice to anyone thinking about undertaking serious digging or excavation work is to avoid the temptation of doing the work yourself and engage a reputable earthmoving service provider to undertake the work for you.  It will get the job done faster and avoid any issues with digging or other excavation work.
"It also ensures that you are covered with the necessary insurances should things go wrong.
"The dangers of blind digging are significant and people need to understand these.  Blind digging is the act of digging into the earth without knowing what is below the surface.  Unless you are experienced at excavation work, you don't know what to look for."
Herbie has put together a list of the risks associated with doing digging and other excavation work:
.  Earth is heavy and can fall or become dislodged when digging.  This can cause unforeseen issues and accidents
.  It can affect the stability of surrounding areas and nearby structures    
.  It can cause exposure to airborne contaminants
.  It can damage utilities such as communication cables, water pipes, gas lines, drains and sewers and other pipes
.  The work may require council approval and therefore be deemed unapproved
"I've seen a lot of things go wrong in my time where people have endeavoured to do the work themselves and things have gone wrong," Herbie added.
"I've also come across situations where people have used dodgy operators and when things have gone wrong, the operators have disappeared, become difficult to deal with, or failed to carry the necessary insurances.
"Make sure you report any operator you feel isn't doing the right thing.    Always check their credentials, work history and reviews.   Cash payments and ridiculously low rates are always a warning sign.  It is important that we keep our industry professional and people as safe as possible."