Written by

News Feature Team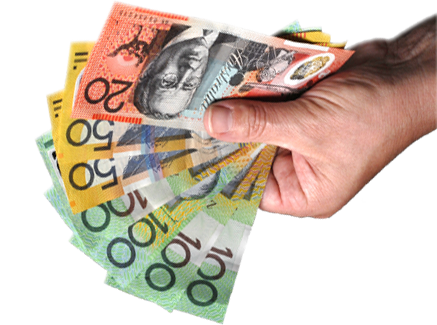 With the traditional drivers of growth in Australia now past their peak, and the geo-political situation changing and evolving, it appears as though the Australian economy stands at a crossroads. So, if this is the case, what companies and industries are set to thrive in Australia over the course of the next decade?


Morgan Stanley Warn of Fresh Challenges


Due to the apparent uncertainty at this time, Morgan Stanley commissioned a report into the future of the economy and its current direction.
In the past quarter of a century, Australia has experienced year after year of robust economic growth. However, as the country now acquires more debt so do the households within it. This has led to a point where local businesses (which are the heartbeat of the Australian economy) are unable to find suitable growth opportunities, and, as a result, larger corporation are now unwilling to invest due to direct challenges.
According to Morgan Stanley, the companies that are most at risk from a lack of growth are Australia's largest, including the big four banks. IAG and supermarket giants such as Woolworths have also been warned to be cautious over growth.
Most of the issues stem from changing demographics across Australia (and the world). As a result, capital markets must adjust to these changes. To ensure you're left undamaged, and you have to ability to capitalise on opportunities (which still exist), you must change the composition of your portfolio.


Opportunities are Still Apparent


However, the Morgan Stanley study doesn't only highlight negatives. As such, they've also highlighted a number of businesses, companies and industries that are expected to perform well (and could be worth investing in).
Most of the opportunities seem to be around companies that have recently invested in overseas expansion. With domestic opportunities drying up, many companies have started to look abroad for growth. These companies are now ahead of the curve, and could be worth investing in as a result.
However, before investing in these companies, such as Domino's Pizza, the Goodman Group or even Virus Health, you must be wary of the overall track record of Australian companies expanding abroad.
Domino's is a great example of a success story, with its expansion into Europe and Asia doubling its share price. Morgan Stanley certainly don't see this changing any time soon, and are forecasting that the company's offshore earnings could triple in the next decade.
Elsewhere, companies such as Lend Lease and Vocus have also been highlighted as potential companies that could see huge volumes of growth. Focusing on redevelopment projects and renewable energy projects, Vocus has the ability to offer retail broadband 30 per cent cheaper than Telstra. For Lend Lease, $400m in net profit is forecasted if the company captures a fifth of the expected flow of new public-private partnerships in urban development projects.
If you feel like investing in a specific company is too problematic for you, then you can invest in the Australian economy nationally.
Through forex trading, you can speculate on the performance of the overall Australian economy, as well as whether the price of the Australian dollar will increase or decrease as part of these economical and demographical changes. As so, you will also be able to diversify your portfolio and protect yourself against sudden swings brought about by uncertain economic forecasts.
To conclude, the Australian economy faces fresh challenges, but these also bring new opportunities, particularly when companies are investing in overseas growth. So, diversify your portfolio accordingly.