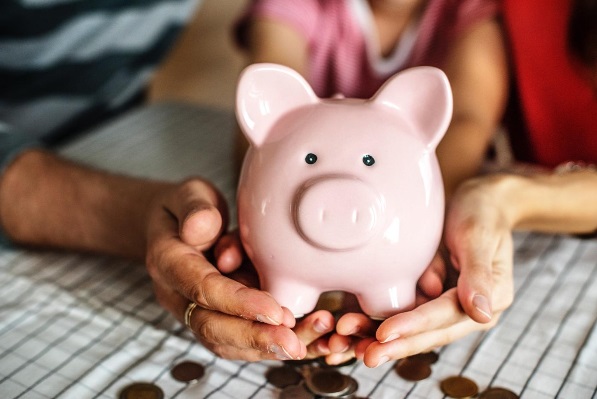 If you've created a budget, congratulations! You've taken the first step to becoming a responsible spender. However, what many people fail to realize is that budgeting isn't all about cutting the fun things out of life and surviving on instant ramen – it's about planning ways in which you can continue enjoying little luxuries sensibly while having enough for basic needs and savings. If you're determined to become a master of your budget, take note of the useful tips below:
Ditch the Credit Card
Credit cards can be extremely beneficial in times of financial need. After all, they provide you with a lifeline to be able to afford an unexpected bill or cover the car's repair costs. However, most credit cards are renowned for their staggeringly high interest rates, which can leave you further in debt when it comes to repayment time.
If you're in urgent need of money, look into no interest loans for families with low incomes. These loans can provide you with a small amount of money in a time of need, and won't leave you drowning in debt further down the line.
Be Realistic
It's all well and good to create a budget in which you cut your spending by 70%, but the likelihood of sticking to it is very low. Like quitting cold turkey, if you get too radical too early, you're likely to burn out and end up right back where you started.
Instead, make sure to account for your hobbies and activities by giving yourself a weekly discretionary allowance for things you enjoy. When you create a budget that's as realistic as possible, you can reap the benefits of knowing you're responsible with your money without sacrificing all the things you enjoy.
Plan Out Your Meals
We've all been guilty of going to the grocery store intending to buy two items only to come out with a cart full of snacks and things we don't need. To prevent this from happening, draw up a plan of your meals for the entire week from breakfast to dinner. Then, construct your shopping list around the exact items you need to make your meals for the week and no more! This will help you stay on track at the grocery store rather than grabbing everything that looks enticing off the shelves.
Budget Around Your Calendar
While spending time with loved ones is essential, it's so much easier to blow more money than expected when you're out having a fun time at dinner, drinks or the cinema. To make sure you're prepared to indulge in life's celebrations, plan your budget around your social calendar and make sure to set aside enough money for each upcoming event. If you struggle with controlling your spending, leave the plastic at home, withdraw some cash before you head out and limit your expenditure to that.
Determine Wants Vs. Needs
To effectively stick to a budget, it's important to know the difference between what you want and what you need. Housing is a need, while those brand-new sneakers you fell in love with at the mall go into the "want" category. If you're not sure about a purchase, give yourself a week to think it over. This will provide you with some more time to either get enough money together for the spend or help you realize that you don't love the item as much as you thought.
Being on a budget doesn't mean you can't enjoy your life! Keeping the above tips in mind will help you continue doing what you love while seeing improvements in your bank accounts.