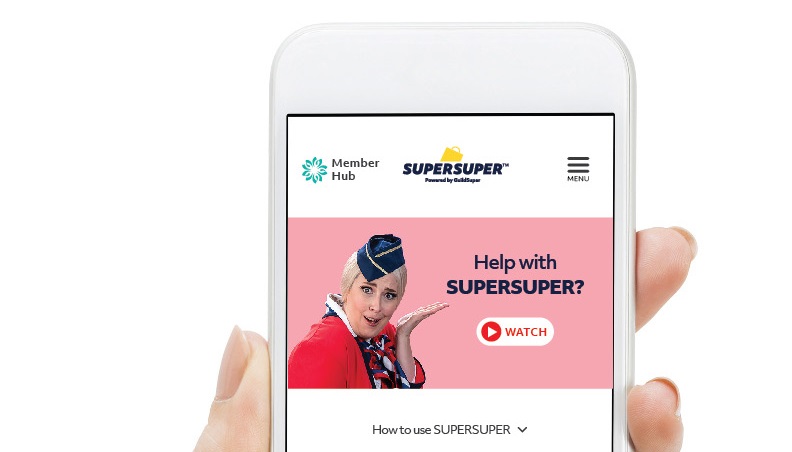 GuildSuper has launched SUPERSUPERTM, a shop-and-save super program that's set to disrupt the super landscape. The program will provide people with a new way to contribute more super every day that's not linked to their income, but instead their expenditure — a first ever for the super industry and the people of Australia.



SUPERSUPERTM allows people to earn money towards their super balance through their everyday shopping, without adding to their cost of living or changing their lifestyle. While anyone can access and benefit from the program, GuildSuper specifically designed SUPERSUPERTM with women in mind — who up until now have been disadvantaged by the system. Women tend to be the main shoppers in the family so providing a program that allows them to grow their super balance each time they shop is a real and practical solution.
According to Greg Everett, General Manager of GuildSuper: "SUPERSUPERTM is set to forever change the way Australians think about and save super, especially women who've been at a disadvantage for so long when it comes to saving for retirement. 86% of our members are female and most of them, like the majority of Australian women, will not have enough money to retire without a radical new solution. This is because they often work in low-income roles, part-time, and will typically take time off to look after family. We knew we had to do something to create a better future for them in retirement and SUPERSUPERTM is it."
Members who sign up for SUPERSUPERTM can purchase eVouchers or gift cards via the SUPERSUPER™ site to spend on everyday shopping at participating retailers. A cash reward –calculated on a percentage of every dollar spent – then goes directly into their super balance. The program doesn't cost members any extra and neither will their shopping.
SUPERSUPERTM is very different from your typical superannuation marketing program that asks people to make sacrifices and compromises, like 'give up your daily coffee', to contribute more to super. Members instead earn money from the money they're already spending on everyday things like groceries, petrol and movie tickets, alongside bigger ticket items such as furniture and airfares.
GuildSuper is committed to creating solutions that make super approachable, relevant and part of every day for its members. The superannuation fund is working hard to make the super landscape better for all Australians and is determined to change the future for women and their families.
"We hope SUPERSUPERTM will make a meaningful difference to the lives of our members. It is designed to simplify their relationship with super and alleviate some of the stress they may carry with respect to not easily being able to contribute more to their super balance," said Everett. 
For more information on SUPERSUPERTM and to sign up for the program, visit supersuper.com.au 
About GuildSuper:
The Guild Retirement Fund (GRF), encompasses GuildSuper, Child Care Super and GuildPension superannuation funds. GRF manages superannuation savings of $1.7 Billion for over 79,000 members. It has helped almost 18,000 employers meet their superannuation obligations.
Women make up 86% of the Fund's membership, the largest proportion of women in any super fund in Australia. This has led GRF to take an innovative approach to improving the financial security of women and their families – a major focus for the Fund.