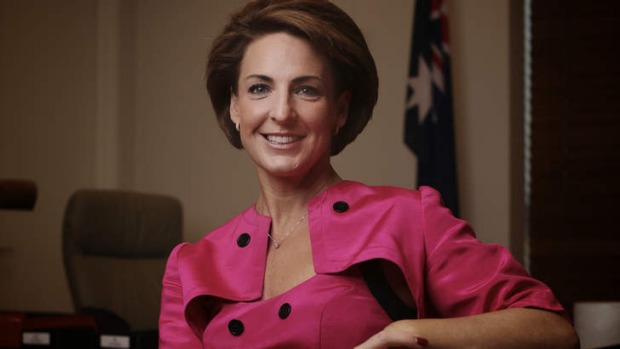 Shorten's assertion during his address to the National Press Club today that "it is not enough to waffle" will surely go down in history as one of his more ironic statements.
If this was, as the speech was billed "Labor's vision for the modern economy" then today's performance provided Australians with an hour-long endorsement as to why the ALP should remain in opposition.
As is the case with Labor rhetoric and union campaigns, it is always helpful to look beyond the words and deal with the facts alone.
When they came into office in 2007, Labor inherited an unemployment rate of 4.4% from the Howard Government that was on a downward trajectory to 4.0%.
They left office in 2013 having added almost 200,000 to the unemployment line.
In their last 12 months in office (some of which Mr Shorten was the Minister for Employment) the Labor Government oversaw an economy that added just 87,700 jobs.
Compare this to the last 12 months of the Coalition Government during which time the Australian economy added nearly 300,000 jobs.
Mr Shorten needs to stop waffling with general motherhood statements and look at the practical measures he can support today to put his aspirational statements into action.
The ALP needs to get on board and back the Coalition Government's comprehensive jobs plan that is achieving results, despite the economy facing serious international headwinds and significant write-downs in commodity prices. This is a Government with a concrete plan to grow our economy and give business the opportunity to create more jobs for Australians.
The Government is investing $6.6 billion over four years to 2018-19 in the new employment service – jobactive – to ensure that those that can work do work and jobseekers and matched appropriately with employers.
We have signed three major Free Trade Agreements with some of our largest trading partners, with the China Free Trade Agreement a historic agreement which will unlock enormous job creating opportunities for our manufacturers, farmers and exporters. The ALP joined the most militant unions in opposing this agreement until the 11th hour – when their damaging campaign was no longer sustainable.
We have committed to investing $50 billion across the country in vital infrastructure to facilitate economic growth and job creation.
We are working to develop the opportunities and potential of Australia's largely untapped northern region, through the $5 billion Northern Australia Infrastructure Facility.
We are implementing the $5.5 billion Growing Jobs and Small Business package - the biggest small business and jobs initiative in the nation's history – to unleash the power of free enterprise and the job growth that this entails.
We are reducing the corporate tax rate from 30 per cent to 28.5 per cent for small businesses with annual turnover under $2 million to ensure businesses have the ability to grow and employ more Australians.
We are re-establishing the ABCC – a regulator that will ensure laws in the crucial building and construction sector are upheld. The damaging culture of industrial unlawfulness reduces the productivity of the sector.  When the industry is more productive, this leads to greater confidence and more investment, all of which results in more jobs. Labor continues to stand in the way.
We are identifying the jobs of the future and investing in STEM through the Government's $1.1 billion National Innovation and Science Agenda, ensuring Australians are equipped to grasp the immense opportunities that exist in the increasingly digitally enabled workforce.
While there is more work to be done, the Government has a strong track record when it comes to job creation and the economy's resilience is testament to our policy success.
Over 421,000 jobs have been created since the Coalition was elected in September 2013.
In Labor's last year in office in 2013, employment growth was a mere 1,900 per month – an annual growth rate of only 0.2 per cent.
In 2015, jobs growth was over ten times that amount, with more than 25,100 jobs created per month ‑ an annual growth rate of 2.6 per cent.
Mr Shorten's speech was hollow throughout and provided no plan, just babble.
However his reference to penalty rates was nothing short of shameless. What he failed to mention is that when he was the Workplace Relations Minister he specifically amended the Fair Work Act to require the Fair Work Commission to specifically review penalty rates as part of its four yearly review of Modern Awards.
In fact, the only time in Australian history where penalty rates have been lowered was as a result of a review of the Fair Work Laws under which Labor started, while Bill Shorten was the relevant Minister.
So for all of all the bluster, all of the motherhood statements and all of the hypocrisy, Mr Shorten delivered a speech that was representative of his leadership – big on rhetoric yet hollow, weak and duplicitous.
If Mr Shorten is serious about job creation, he can help return the rule of law to the industry that supports the employment of one in 10 working age Australians. There are $777 billion in current or planned major projects and the industry is the second-biggest contributor to the national economy.
He can support the re-establishment of the Australian Building and Construction Commission and turn his talk into action. But all Australians know he will not stand up to the CFMEU.
Australia's future simply cannot be trusted with someone who is so willing to continually align himself with the most militant trade unions in Australia.
Mr Shorten is completely beholden to unions who tolerate lawlessness, whose policy positions are reckless to the economy and whose influence is disastrous for job creation should always be challenged.