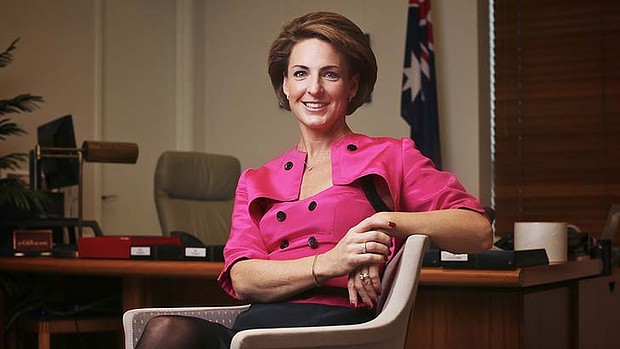 The Australian Government has today announced that the structural adjustment programme to help retrenched Queensland Nickel workers launched on 20 January 2016 will be open to all workers who have lost their jobs at the Townsville refinery, including in the supply chain.
Minister for Employment, Senator the Hon Michaelia Cash, said that in response to the significant number of job losses that have occurred in Townsville, the Government will offer immediate intensive employment assistance to help retrenched Queensland Nickel workers make the transition into new employment.
"The Government is very concerned about the workers who have been made redundant, their families and the Townsville community which will be heavily impacted by these job losses," Minister Cash said.
"We are offering immediate help in the form of an additional $1.9 million to support retrenched workers to get back in the workforce as quickly as possible.  This is in addition to the $500,000 programme announced on 20 January."
"This assistance will be specifically targeted to help Queensland Nickel workers and downstream suppliers affected by the job losses to connect with a wide range of services."
Workers who are retrenched from Queensland Nickel and who have a letter of redundancy and who are not subsequently employed by any new operator of the refinery will have access to intensive employment assistance available through the Government's $6.6 billion jobactive employment service.
The Government will also be appointing a North Queensland Employment Facilitator who will be a local, on‑the-ground resource throughout the region to help job seekers connect with employment and training opportunities as quickly as possible.
The Facilitator will work with local employers, community groups and all levels of government to assist retrenched workers to find a job over the next 18 months.
Minister Cash said it was critical that assistance to workers was available quickly.
"These job losses are of great concern to the Townsville region and my priority, and that of our Government, is to do what we can to help those who have lost their jobs get back into work as soon as possible," Minister Cash said.
To find out what support is available to them, retrenched workers can call the Employment Services Information Line on 13 62 68.
To learn more about the Queensland Nickel Structural Adjustment Programme visit:
https://www.employment.gov.au/help-workers-who-have-recently-lost-their-job
To learn more about jobactive visit: http://www.jobactive.gov.au/
For more on "What's Next" visit: https://whatsnext.employment.gov.au/