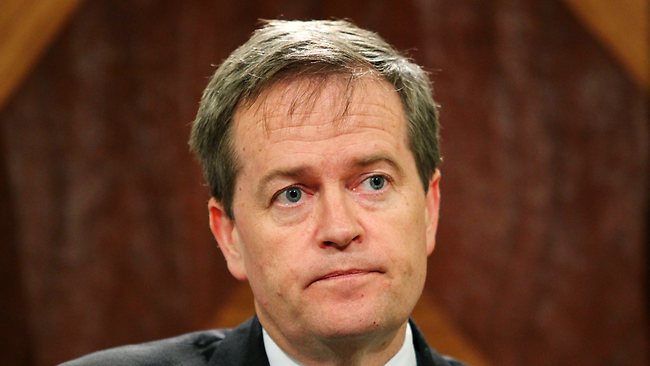 By opposing the re-establishment of the Australian Building and Construction Commission (ABCC) this week, Bill Shorten has established beyond doubt that he has been bought by the CFMEU.
As confirmed by the Courier Mail today, Bill Shorten confirmed with the CFMEU in September 2013 that he was always going to turn a blind eye to lawlessness and thuggery in the construction industry.
In order to secure the support of the CFMEU in the leadership contest against Anthony Albanese, Bill Shorten made an oath to the militant union;
"I commit to opposing the reintroduction of the ABCC by the Abbott Government."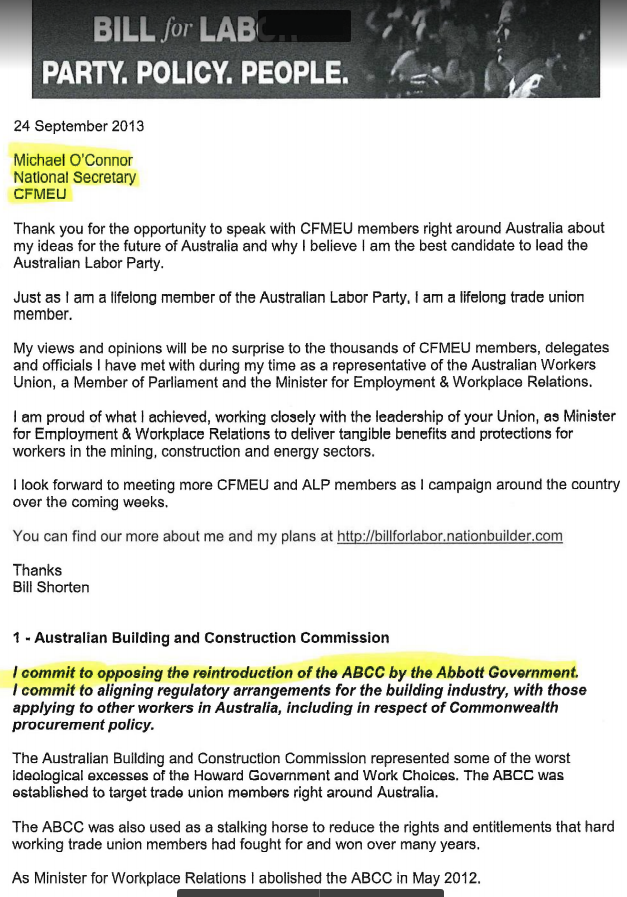 This commitment was made after the CFMEU wrote to Bill Shorten days earlier insisting on knowing his position on a number of policy matters. The message could not have been clearer;
"Your answers to these questions will be vital in helping CFMEU members decide who they will support for the position of leader."
Since 2000/01 the CFMEU has donated over $11 million to the Australian Labor Party. This week Bill Shorten made good on his promissory note to secure the leadership as well as ensure the rivers of gold keep flowing from the union.
Yet again, Bill Shorten has not hesitated to put union bosses ahead of the Australian people.
Just as he sided with the Transport Workers Union ahead of tens of thousands of owner-drivers and just as he sided with the United Firefighters Union ahead of 60,000 Victorian CFA volunteers, Bill Shorten has yet again demonstrated he will always put union bosses ahead of the public interest.
Bill Shorten has confirmed the ALP is now totally reliant on the support of militant unions. This is done at the expense of good public policy and to the detriment of all Australians.
By opposing the re-establishment of the ABCC Bill Shorten has confirmed he is happy for lawlessness to reign on construction sites around Australia. He has confirmed he is happy for an industry that employs one in ten Australians to be less productive than it should be. He has confirmed that he is happy for Australian taxpayers to pay too much for their public infrastructure and he has confirmed that his opposition to the ABCC is the payment of his 2013 debt to the CFMEU.