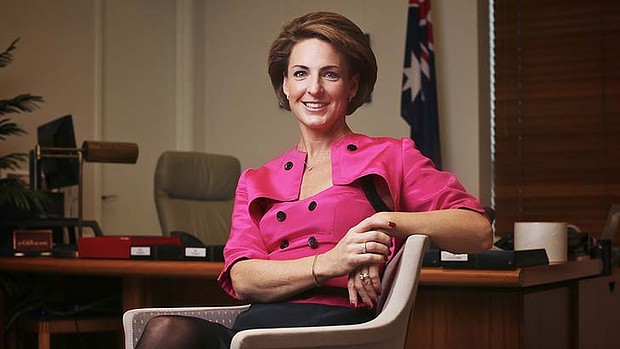 The ABS Labour statistics for September demonstrate the importance of the Turnbull Government's focus on jobs and growth.  
Minister for Employment, Senator the Hon Michaelia Cash said while the unemployment rate has decreased to 5.6 per cent in September (from a revised 5.7 per cent in August), it is vital for the Parliament to pass the Government's legislation to promote economic growth and job creation.  
"The September figures clearly demonstrate the country continues to transition however the economy is demonstrating strong resilience, with economic growth faring well compared with our international counterparts," Minister Cash said.  
"With Australia continuing its economic transition from a resources construction boom to a more diversified, labour intensive services sector, we will inevitably see fluctuations in the labour force figures."  
Today's labour force figures show total employment fell by 9,800 to 11,947,200, with participation falling to 64.5 per cent.  
"Encouragingly, female employment has risen to a record high of 5,554,000 and the youth unemployment rate fell by 0.2 percentage points, to 12.6 per cent," Minister Cash said.  
Total unemployment fell by 12,500 over the month, and has declined by 65,300 (or 8.5 per cent) over the year, to stand at 705,100 in September, the lowest level recorded since November 2013.  
"We know that the labour force figures are inherently volatile and do tend to move around from month to month," Minister Cash said.  
"Now more than ever it is important for the Parliament to pass the Government's legislative agenda to encourage economic growth and job creation."  
The restoration of the Australian Building and Construction Commission and the passage of the Government's Enterprise Tax Plan are two signature policies which will grow the economy and create jobs.  
By creating more competitive, productive and efficient industries we will drive investment, promote job creation, lift real wages and deliver greater prosperity for all Australians."  
"Bill Shorten and the Labor Party need to get behind policies that will make a positive contribution to growth – for the opposition to continue to stand in the way of the Government's legislation is nothing less than economic vandalism," Minister Cash said.  
The Turnbull Government's policy framework will facilitate stronger jobs growth, so all Australians can take advantage of the emerging job opportunities of tomorrow. Key Budget initiatives to achieve this include:  
*         The Government's 10 year Enterprise Tax Plan, which will support growth, higher wages and jobs by lowering the tax rate for companies over time to an internationally competitive level;
*         The $840 million Youth Employment Package to help up to 120,000 young people take advantage of job opportunities as the economy diversifies and transitions to broader-based growth;
*         A $1.1 billion National Innovation and Science Agenda, which will put Australia on the right track to becoming a leading innovator;
*         A record $50 billion in infrastructure investment to 2019-20, for roads, rail, airports and dams;
*         The 20 year defence industry plan that will drive new high-tech employment, including 3,600 direct jobs as part of the Government's shipbuilding plan; and
*         A $7.5 billion investment in jobactive, which offers a new mix of incentives and services for job seekers, as well as better support for employers.