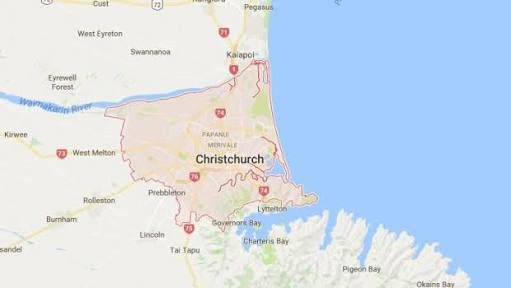 An earthquake in the city of Christchurch, which has yet to experience the ending of a severe level of 
The earthquake with a magnitude of 6.6, a depth of 16km and struck 20km southeast of Hanmer Springs New Zealand. 

The earthquake was heavily experienced in Christchurch, Wellington, Taranaki, Hamilton and Auckland.
This occurrence is not taken lightly as the people of Christchurch have been alarmed to travel away from the coast. 
Families are strongly advised to evacuate to inland. At a higher ground level is highly recommended.  Walking or riding a bike is ideal as the safest controlled measure; travelling by car is only advised as a last resort due to safety and enclosure reasons. Christchurch have sadly experienced a shocking earthquake already this Valentine's Day although the severity isn't as strong as what is currently occurring. 
The build up of rubble, broken glass, broken down motor vehicles and streets are slowly dominating the streets of new Zealand's Christchurch. 
The unfortunate coming prediction of a Tsunami is yet to be experienced though the prediction is depicted roughly within the next week.
The shock of the Christchurch community have left them at flee; as the hotel guests run outside in their bathrobes, to only see broken chimneys, bricks, glass, ruined furniture and blocked doorways in many residential areas. 
The people are advised to keep a safety pack in them with food, torch, mobile phone, shelter necessities and radio access to keep up to date with the local news updates. The contact of your family and friends is advised to track safety.