Written by

Dr Ramzi Barnouti OAM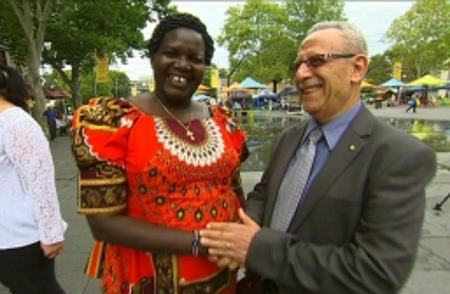 Today, Dr Ramzi Barnouti OAM, announced a community forum would be held in Bossley Park, Sydney on the

18th of June

to provide important health and well-being information to the local Arab community. 
Date:        

Sunday 18 June 2017
Venue:      Club Marconi, 121 Prairie Vale Road, Bossley Park, NSW
RSVP:      Attendance is FREE, everyone is welcome, simply turn up
The community forum, entitled, Health for Wealth, is a program initiated by Dr Ramzi Barnouti, OAM.   Dr Ramzi Barnouti is a much loved figure in the Sydney community.   Arriving in Australia in 2005 from Iraq, Dr Barnouti was awarded a Medal of the Order of Australia in 2014 for his work in supporting Australia's refugee community.   He has served as a board member of the Iraqi Australian Christian Association, volunteered for the Red Cross' Migration Support Program in Sydney since 2006 and has developed a range of multicultural health initiatives.    
"While the main focus of the forum is to deliver and share important information about health and well-being related issues, the forum will also encourage and foster open communication across the Arab community, Dr Ramzi Barnouti said today.
"The forum will be attended by a broad range of Arab community leaders including a Christian Arab Priest, a Muslim Sheikh and Mandai religious leaders - who will stand shoulder to shoulder as a symbol of solidarity, to demonstrate our community's commitment to peace, harmony and positive outcomes for all.
"In addition to general health and well-being issues, the evening will also include a 
facial rejuvenation plastic surgery lecture moderated by Dr Jamal Rifi.   
"The evening is open to the entire community, not just the Arab community and will open with a poem, national Arab music and then move into health related topics and discussions. 
"The Australian Arab community consists of a peaceful majority, who want to help others and drown out the negative talk about division and terrorism.   This initiative and many more like it, play an important role in supporting the community and embracing the positive contributions we can all make to our communities and our country.
"Without our health we have nothing.  With our health, an engaged, thoughtful, kind and caring community, we have wealth - wealth of family and a wealth of support. 
"I hope everyone comes along to the Health for Wealth forum to hear about important health information and meet fellow community members.   It will be educational and interesting."