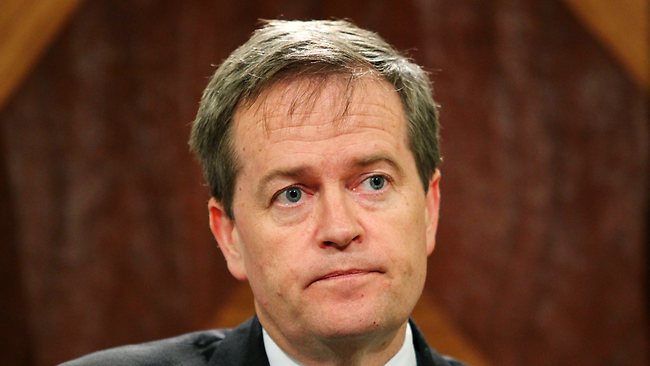 With another former Labor Prime Minster insisting Labor cut ties with the corrupt and lawless CFMEU, Bill Shorten is further exposed as the weakest Labor leader in generations.
Kevin Rudd has today confirmed the obvious reality that Bill Shorten is desperate to avoid – that it is irresponsible and untenable for the Labor Party to maintain any ties with a union that has become notorious for its corruption, bullying, law-breaking, thuggery and intimidation.
"If you have an industrial organisation that systematically breaches the laws, then there is a question that arises as to what role they should have in a political party."
(Kevin Rudd, The Australian, 24 October 2017)
Bill Shorten is well aware of the CFMEU's numerous breaches of a range of laws and the appalling record of thuggery of many of its officials, yet he makes a conscious decision to defend the indefensible and rely on the union for political and financial support.
Mr Rudd's comments mirror those of former Prime Minister Bob Hawke.
The unions need to clean up their act and get their house in order. It just is appalling. I mean, I wouldn't tolerate it. You know what I did with the Builders Labourers Federation — I would throw them out.
(Bob Hawke, The Australian, 1 January 2016)
Mr Hawke is correct - it is appalling. And yet Mr Shorten doesn't just tolerate CFMEU thuggery – he has made a pledge to remove laws to punish their lawlessness. Mr Shorten's policy is to give the green light to CFMEU lawlessness by abolishing the ABCC and having nothing in its place to enforce workplace laws.
How many judges must make damning commentary about this organisation before Mr Shorten comprehends the scale of the problem? How many millions of dollars in fines must be handed down against the CFMEU before Mr Shorten understands that it is untenable for any serious political leader to associate with such a corrupt organisation? How menacing, abusive or dangerous do CFMEU threats against workers need to be before Mr Shorten finally takes action? Only two weeks ago, Mr Shorten stood on the same CFMEU picket line at which threats had been made to workers to, amongst other things, rape their children. Yet even this conduct was not enough to draw any criticism from Mr Shorten.
Bill Shorten has made it abundantly clear that he is aware of the criminality of the CFMEU and he is perfectly comfortable being associated with, and reliant on, this organisation. He has also made it abundantly clear that if he and the Labor Party are ever elected to govern, the law breakers will become the law makers.