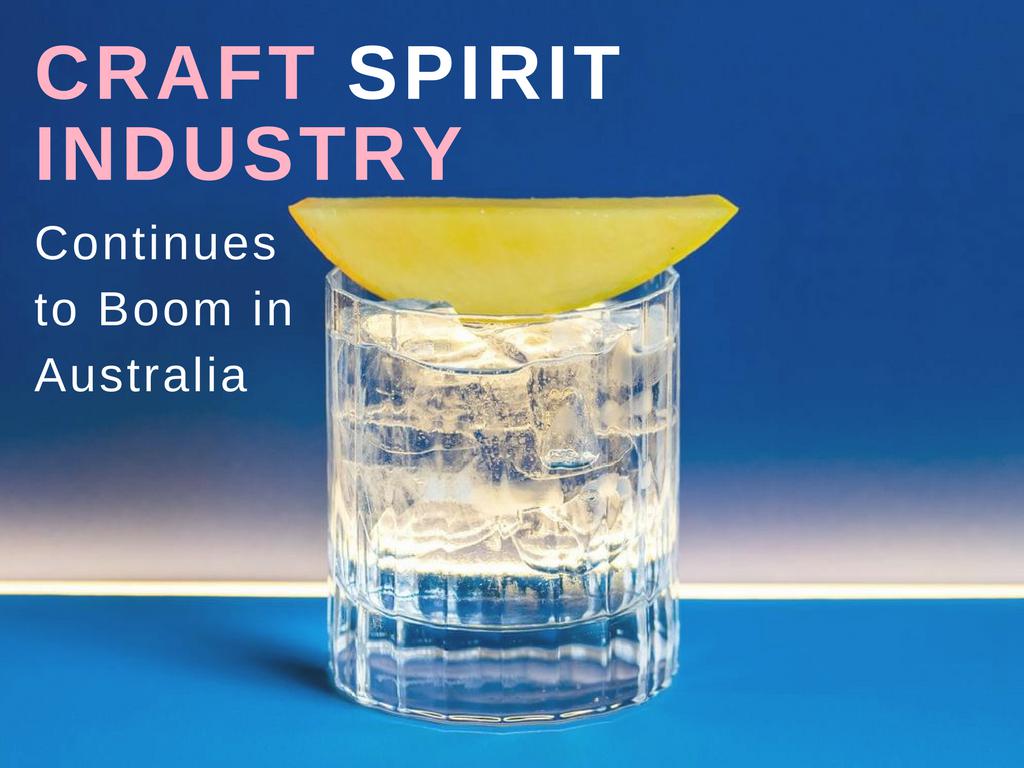 Not a lot of people can say that they've got rich off their 9 to 5 job. Luckily, in Australia, the entrepreneurial spirit is at an all-time high. With the existence of the internet, the notion of home-made business has gained a new wind in its sails and is quickly becoming a serious consideration for people all over the globe. Now, one of the niches that are attracting more and more people interesting in starting their own small or medium enterprise (SME) is the craft spirit industry. Here are a few reasons why, as well as several ideas that might be useful for those willing to further explore this option.


Beer vs spirits

When it comes to making craft drinks, the first association that a lot of people have is beer. Needless to say, while this is the more standard option, knowing a lot about beer making doesn't prepare one for the spirits industry. What's important to understand here is that there is a great difference in the complexity of the brewing process depending on whether you are an all-grain brewer or a kit brewer.
While crafting all-grain beer is a complex process that requires mashing, boiling, lautering, fermenting and bottling, all-grain distillery goes through only three of them (mashing, fermenting and distilling). On the other hand, kit brewers only have to worry about fermentation and bottling. The bottom line is that it is logistically simpler (and therefore more frugal) to create a high-quality spirit than to create a high-quality beer. To those looking at this from a perspective of an entrepreneur, this is all they need to know.


Australia as a major exporter

Another thing worth noting is that this, seemingly minor, movement has come to influence Australian economy on a much larger level. At the moment, about 34 percent of the entire spirit industry revenue comes from export, which is a huge difference when compared to 2011, when it was only 29 percent.
Even though it is true that a lot of countries all over the world have their own local home-made spirit trends, there are two reasons why Australia is still head and shoulders above its competitors. First, it holds high standards when it comes to sanitary rules in which these SMEs operate, and second, it has a highly digitalized craft spirit industry. What this means is that you can order locally made spirits online. This brings us to an extra reason, which is the fact that Australian manufacturers and exporters also honor the legal drinking age of the countries they are exporting to.


Impacts on the local economy

Apart from the above-mentioned, there are a few additional ways in which the craft spirit industry benefits the local economy. First of all, the self-employment of the future entrepreneurs is an obvious factor; however, as their capacities grow, new jobs are bound to arise. Second, the greater the number of distilleries and bars serving local spirits, the greater the touristic appeal of the area will be. So, one can easily imagine the craft spirit industry bringing a small fortune to the local community in more than several ways.
Another major benefit that the craft spirit industry may bring to the Australian economy as a whole is the fact that 85 percent of all craft industries are located in rural areas. Needless to say, in these regions, job opportunities are not as diverse as in urban environments and this is something that the craft spirit industry might change.


The plethora of choice might become a problem

Finally, as the number of gin and whiskey brands rises, there will be a greater offer on the market, which could, in turn, lead to a bit of a problem, as well. You see, in an experiment that was conducted, two groups of consumers were given $1 to purchase jam. The first group was presented with 6, while the second group was presented with 24 different varieties. As a result, the first group was 10 times more likely to make a purchase. Therefore, it becomes more than clear that more is not always better. Nowadays you can find everything and anything easily available for purchase when it comes to spirits. From Cold Drip Coffee Liqueur , your own tailored gin, to 666 vodka from north-western Tasmania, and some serious single malts that are making Aussies proud in the international market. It's getting tougher and tougher to choose.
At the end of the day, while this boom may be significant for Australia, it is important to mention that these numbers are still far lower than in the United States. On the other hand, with the history of moonshining and prohibition in the States, this is to be expected. Nonetheless, for all those interested in partaking or at least taking benefit from the boom of this trend in Australia, now might be your opportunity to shine.