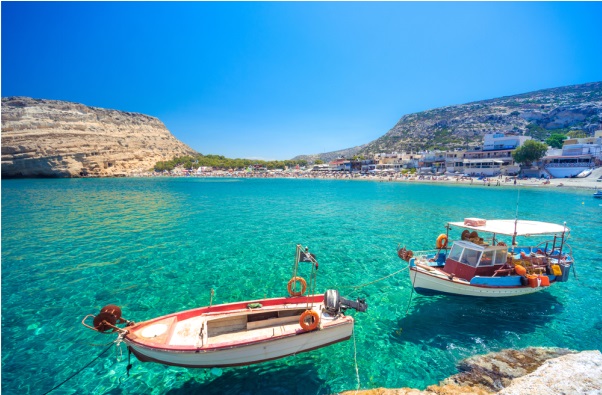 Many of us dream of oceanic adventures. The wind against your face, the feeling of freedom that comes with looking out onto the great blue expanse of the water; it's cliche for a reason. However, despite its widespread appeal, there's a reason that every second person doesn't have a boat waiting for them at the docks.
New boats are really expensive.
Alright, that probably didn't come off as enough of a surprise to really necessitate the line break, but it's true. Most of us are forced to live within our means, and those means tend to be sans-boat. With that said, there are ways to get around the many expenses associated with boat ownership, and that's where cutting corners starts to come in.
In most cases, cutting corners is a big no-no. This is especially true when it comes to a vessel to which you're handing over your personal safety. However, for those that are willing to put in the price of effort, rather than that extra few thousand dollars, second-hand boats are a fantastic option! Plus, with everything from inexpensive checkup services to affordable marina berths for sale, a life at sea is absolutely within reach.
So, for those that are looking to dip into the world of second-hand boats, we've put together a few tips to help you get the best value for your vessel, from mast to mooring!
Power Potential
When choosing a boat, the most important question to ask yourself is what you'll be using it for. This will determine how much space and power you will need to achieve your goal. As you can expect, a smaller boat with less power is going to come with a significantly lower price tag than a big power catamaran. So, if you're looking for something to simply lay down, relax or fish, then you're probably going to be fine going with a low-power, small option. On the flipside, if you're trying to get your friends together for a big off-coast celebration, that's going to be a little more on the pricey side.
Used, But Usable
When it comes to making big purchases, people will often fall to one side of the price bracket or the other. Some will go all in and buy the most extravagant option on the market because, hey, you're probably only going to make this purchase once. Others will try and limit the blow to their bank account so much that they end up with a quite expensive paperweight that may or may not even float.
If you're someone who tends to fall into the later category, your first boat is certainly the time to try and break that cycle. If you think a boat's price seems too good to be true, you're probably right. It's important to consider what you're actually getting at the end of the day, and if it doesn't live up to your needs at all, it's likely going to cost you more to fix up than any money you're likely to save.
Check For Wear and Tear
When you think you might have found a boat that meets your needs and price point, check everything meticulously. Try to keep an eye out for stress fractures, poorly-repaired areas, structural integrity issues and rust/rot, just to name a few. It's rare that someone will let a vessel go for any less than it's worth, and that's important to keep in mind before opening your wallet.
While there are always going to be more considerations to make when making this large a purchase, hopefully we've set you on your way to a fantastic world of boat ownership. A second hand boat may not have the same veneer of flashy style as a new power catamaran, but for those that simply love the open waves, the stunning ocean should more than make up for it. Good luck and happy sailing!