Written by

Lliane Clarke – NIDA Communications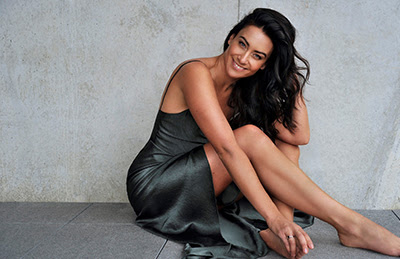 Major opportunity for Australian professionals to explore artistic development overseas.


The Trustees of the Gloria Payten Foundation and Gloria Dawn Foundation are pleased to announce that applications are open for The Glorias Fellowships for 2018.
These annual Fellowships aim to benefit the Australian performing arts industry by offering talented professional actors and directors in theatre, film and television the chance to explore and develop their artistic pursuits through international travel and study.
On their return to work in Australia, Fellowship recipients share their new-found skills and knowledge with the broader arts community, providing an ongoing benefit. This year there will be more than one Fellowship available, with up to $15,000 available per award. At the request of the Trustees, the Fellowships are administered by NIDA.


Previous recipient Libby Munro (above), a Matilda-award winning Australian actor now based in Los Angeles, acknowledged the part the award has played in her career. 'Thank you (Glorias) for affording me the opportunities to explore my craft in the city that eats film culture for breakfast.'
Both the Gloria Payten Foundation and the Gloria Dawn Foundation represent the entire estate of Gloria Payten, a leading theatrical agent, who established International Casting Service in 1960. It was Payten's intention to honour the memory of Gloria Dawn, one of Australia's foremost actresses, through these Foundations. The Glorias are an extraordinary gift for Australian artists and represent the remarkable contribution to the performing arts industry made by these women.
In accordance with the terms of the Bequest, the Trustees of the Foundations are: Brendon Lunney, Executive Producer, Chairman; Kate Cherry Director/CEO, NIDA, ex officio; Professor Jon Cattapan, Director, Victorian College of the Arts, University of Melbourne, ex officio. 
Applications close 5pm, Friday 23 September 2018.  
For further information about the Fellowships and how to apply, please visit nida.edu.au/theglorias.