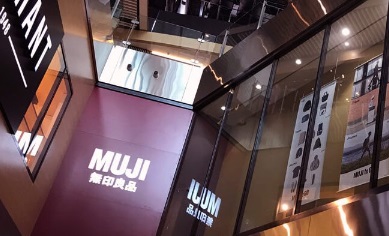 There's a vague idea that the print medium is on the decline, with the continued rise of electronic information (apps, ebooks, online news etc.) pointing to the finite nature of the industry. However, this perspective is shortsighted, overlooking the various existing innovations in print. These are numerous and their scope is inexhaustive. Here are just a few of the top trends influencing the future of print.
Automation and adaptability
Print companies are finding creative ways to work alongside (and even hand-in-hand) with disruptive technologies. The major conglomerates in the field continue to find alternative approaches to strengthen their place in an increasingly commoditised market. For example, Konica Minolta has introduced the Workplace Hub pro platform, encouraging small to mid-size businesses (SMBS) to embrace the hybrid cloud environment via their product. Even general printing services are incorporating innovative methods (such as digital die printing) in order to remain adaptive.
Convergence and cross-vendor collaboration
The realities of the digital and mobile landscape are pushing providers of printed products to develop evolutionary initiatives that cross over traditional boundaries. Integrated paper and digital workflow services is where it's at for the industry in 2019. Printing services are also expanding into adjacent market segments to maximise overall benefits to the consumer. For example, these printing services in Melbourne include retail and building signage in their repertoire. Also, companies from different sectors are now working together to deliver a bridge between the paper and the digital divide, case in point is Xerox's ConnectKey platform.
Print is still very much needed, with a recent study showing that "64 percent of businesses believe that printing will remain important to their daily business even by 2025"*. A continued requirement for physical signatures on contracts and other important documents, receipts in paper form from suppliers and the necessitation to meet all the various preferences of a globalised demographic (in all age groups and from all backgrounds) are just some of the reasons why paper communications aren't going anywhere, anytime soon. That's why cross-migration and multiple revenue streams remain so viable for the print industry and their partners.
Advanced security features
In the 21st century, the issue of cybersecurity is at the forefront of all organisational imperatives, as cyber-attacks remain an ever-present threat. This means that print suppliers need to consistently expand their technology in order to offer advanced security measures and features as a part of their manufacturing process. Protecting confidential information (that often gets stored on print devices) and securing network access points is always a top priority. This usually takes the form automated and cloud-delivered patch management. Printer and print-press manufacturers, and in particular managed print service (MPS), are required to develop this technology in order to safeguard the interest of their vendors/customers and to continuously monitor, respond to and even pre-empt potential security breaches with advanced solutions.
Mass customisation and embellishments
Printing presses are becoming purpose-built. Therefore, whatever the need or desire, it can be produced exactly according to customised specifications. This is happening congruently with electronic processes, with digital embellishment being developed further in 2019. Digital cutting and creasing, spot and flood varnish, embossing and even foil and glitter machines are now available on the market. Take, for example, embossing. This is used on a variety of products to create a stunning visual impact. The applications are endless, but embossing is most popular when used on promotional products (which can also be personalised) such as USB drives, phone covers, sports balls etc.
Artificial intelligence and information technology
The print industry is leveraging artificial intelligence (AI) and information technology (IT). Naturally, it is wise to move with the times, and leading printer manufacturers are well aware of this. Rudimentary voice recognition capabilities have emerged in the world of smart printers, with HP and Xerox leading the way. Potential partnerships with global giants like Amazon (and even Google) mean that print can easily remain relevant in the workplace, especially in terms of connectivity and efficiency.
Reinvention for the print industry is all about aligning with information technology: becoming smarter, more intuitive, user-friendly and automated. Xerox has been making leaps and bounds in this field, showing that the print industry uses AI in a variety of ways. Smart algorithms are used to optimise layouts and minimise printed waste. Data is collected by the machine to create mailing lists and can automatically customise print jobs based on the specifics of the recipient. Self-monitoring saves time spent on adjusting things like paper alignment and image quality. Real-time data is sent direct to technicians, streamlining the entire process without human intervention.
Inkjet and sheetfeed inkjet
Printers have largely moved away from electrophotographic and offset printing, favouring inkjet alternatives. Improved printheads and exciting new forms of ink, for example, ink that sticks to gloss coated paper without pretreatment, have made inkjet the far more attractive choice overall. This is especially true for commercial purposes, with inkjet printing becoming exceptionally in-demand, particularly in terms of catalogue and magazine production. Print manufactures have also been quick to jump on the high-speed sheetfed bandwagon, for example, Konica has embraced revolutionary UV LED inkjet technology in a sheet-fed B2 size press.  
The future of print
Whilst there are always inherent operational challenges for print providers, there are a number of out-of-the-box approaches that are easily allowing for these to be overcome. In some cases, technological advancement in print technology is paving the way for new markets and revenue sources. The ability to diversify is resulting in profit growth for the companies and general printing services that remain adaptable.
Source:
Quocirca's Global Print 2025
study.