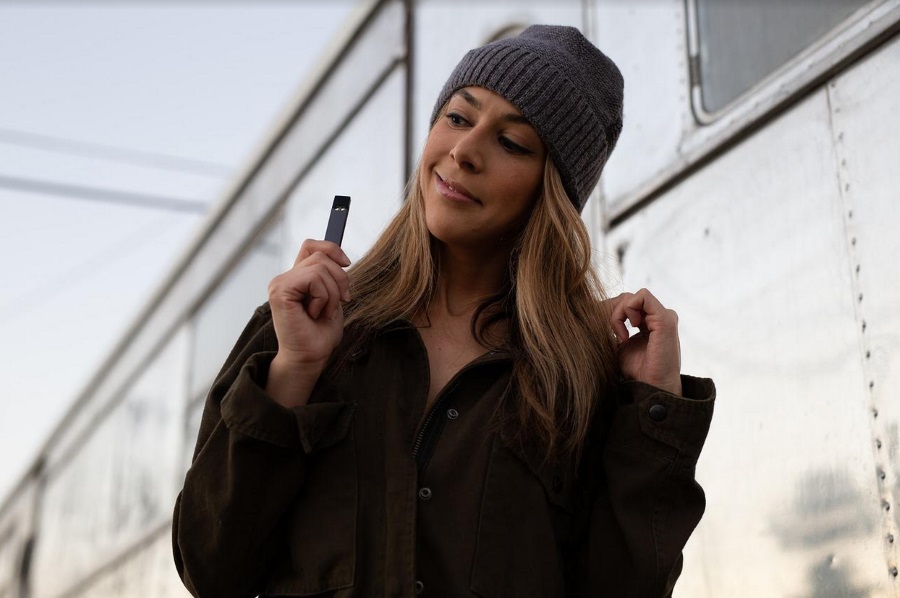 Vaping is a personal experience so you'll want to make sure you find a flavour that works best for your taste buds. With a multitude of flavours out there, it can be tough for vapers to hone in on something that they like especially when you're new to the whole concept and don't know what to choose. When it came to traditional cigarettes, there were fewer choices so you didn't have to think too much. This guide aims to simplify the options available so you can make the right choice for your e-cigarette vaping needs.


What To Consider When Choosing An E-Juice?
While there are many concentrations of vape juice used in electronic cigarettes, you should know that all liquids are made up of either vegetable glycerin (VG) or propylene glycol (PG) or a combination of both in different ratios based on your preferences. VG is a little thicker than PG and is becoming a popular choice with many vapers today. Other ingredients include nicotine, water, and flavours. Consider the following:
*  What kind of feeling do you want when you inhale? Are you looking for a flavour that blends into your taste buds or one that gives you an entirely new and unique experience?

*  What level of nicotine do you want in the e-liquid? The strength would generally depend on the kind of smoker you are. Regular smokers require higher nicotine strengths, while leisure smokers may opt for something lower.

*  What kind of vapour do you want from the e-cigarette? PG is a thinner liquid and produces less vapour than VG that triggers more vapour and leaves a sweeter aftertaste. But if you're looking for more of a throat hit, then PG is a better choice.
When choosing e-liquid, you'll want to consider everything from the way you draw each hit to the strength of nicotine to the flavour.

How To Choose A Good E-Juice Flavour For Your Vape?
A question most vapers ask themselves because of the sheer amount of choices available to them. Here are some ideas to help you get your taste buds flowing:
Dessert Flavours – Popular with most vapers because of the sweet aftertaste they get. You can even break down your dessert choice into specifics like tiramisu, chocolate fudge, butterscotch, ice cream and much more.

Fruit Flavours – Fruit flavours are generally most common among vapers. You can choose from all kinds of fruits like mangos, blueberries, pineapples, bananas, apples and much more. You can also mix fruits together to try unique flavours when vaping.

Floral Flavours – Some vapers prefer floral tones and enjoy the idea of combining this preference with vaping. Choose from different floral notes to make your experience even sweeter.

Coffee and Tea Flavours – For those who cannot do without their morning hit of tea or coffee, these flavours could work best for them. There are different kinds of coffee roast and tea flavours so you can choose something that is most appealing to your taste buds.

Unflavoured Vapes – Not a fan of overpowering flavours? You have that choice too. For some vapers, unflavoured e-juice is the best choice because they don't want to combine textures with something else. If you prefer the taste of a traditional cigarette, then this is the way to go.

Do You Look For Quality Or Price When Choosing An E-Liquid?
At the end of the day, you want something that gives you a good throat hit without leaving you with a bad aftertaste in your mouth. Tempting as it is to choose cheap e-cigarette liquids options, you get what you pay for. Keep this in mind:
*  If you're looking for an authentic vaping experience without compromising on quality, then make sure you choose a reputed seller with recommended products.

*  Flavour profiles may be an individual preference, but you still need to make sure they are high in quality.

*  The key to a high quality e-juice lies in creating a rich flavour profile through good ingredients that leave a memorable after taste.

*  Cheap e-liquids may offer a good initial taste but leave you wanting more after.
You will need to rank each factor in order of importance to help you make a decision. Once you're able to do that, you'll have a clearer idea of what e-liquid could work best for your e-cigarette.