Written by

Manu Saunders, Research fellow, University of New England
The recent story of four live bees pulled from inside a woman's eye quickly grabbed people's attention. News reports claimed the bees were "sweat bees", the common name for species in the bee family Halictidae.
There are some contradictory and unlikely statements in the many news reports covering this story, so it's hard to know what actually happened. The images accompanying many reports, which some reporters captioned as the live sweat bees in the Taiwanese woman's eye, are actually uncredited images from a completely unrelated story – this report by Hans Bänzinger of a stingless bee species (Lisotrigona cacciae) collecting tears from his eye in Thailand.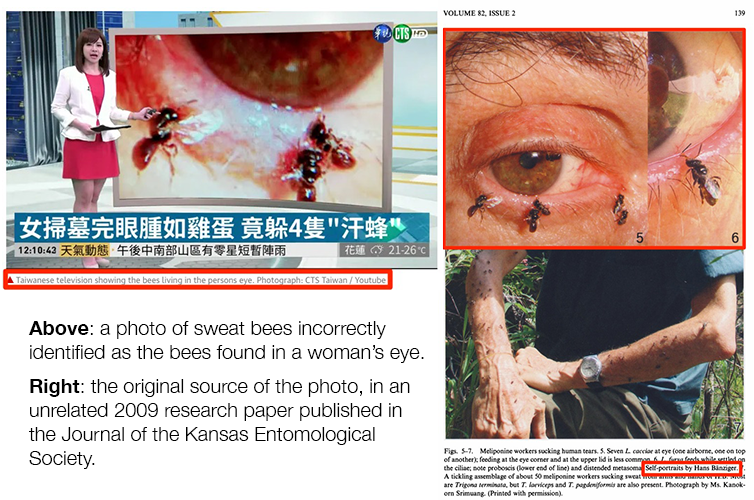 Authors: Manu Saunders, Research fellow, University of New England
Read more http://theconversation.com/bees-seeking-blood-sweat-and-tears-is-more-common-than-you-think-115300