Written by

Tess Sanders Lazarus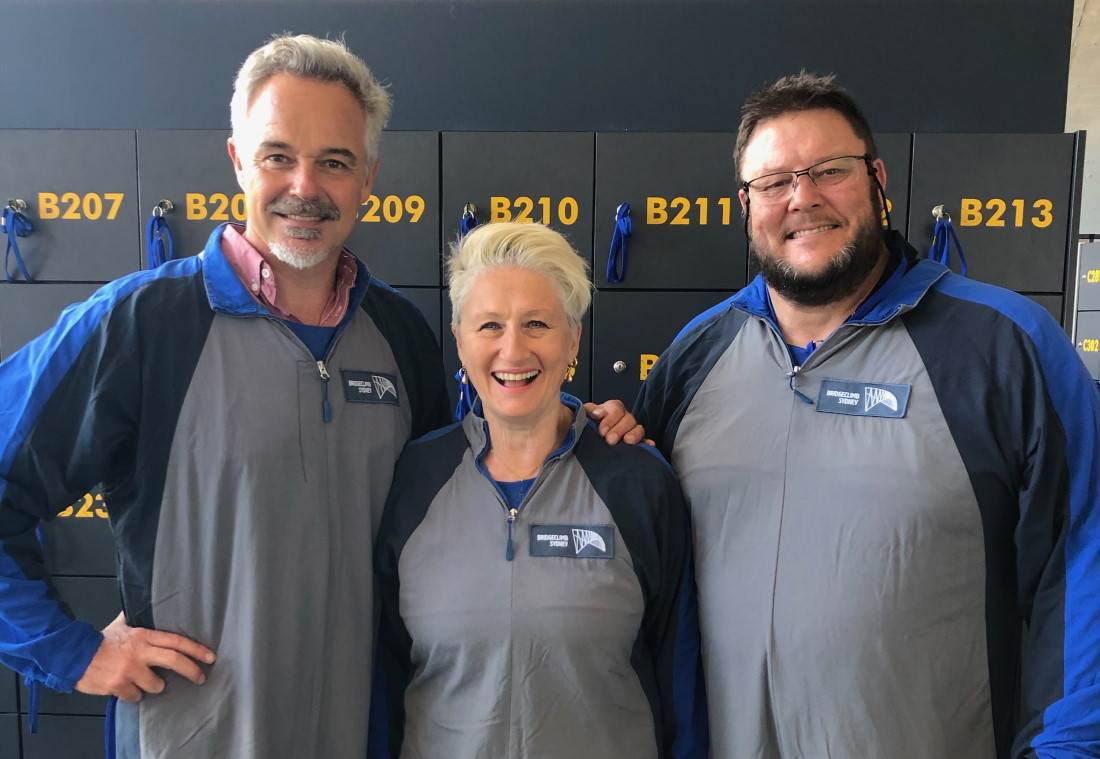 Australia launches annual Harbour Bridge Climb for Mental Health   
Australia has stepped up globally to become a leading country in the plight to raise awareness of mental health by launching an annual Harbour Bridge climb event, aptly named 'Climb for Mental Health.'
Two Australian organisations, the Workplace Mental Health Institute and BridgeClimb Sydney, have partnered to launch the new initiative, Climb for Mental Health, which will involve climbing Sydney Harbour Bridge every year during mental health month on the 8th of October.
October is officially mental health month and it includes World Mental Health Day which falls on the 10th of October every year.
The month is celebrated across the world as an opportunity to raise awareness of mental health and the importance of increasing understanding, acceptance, tolerance and support for those experiencing mental health issues.   One in four people will experience a mental health issue in their life, many people will experience a mental health issue more than once.  For some, mental health issues are an everyday part of live.
The official launch and inaugural Climb for Mental Health bridge climb took place this week.   12 prominent Australians, business leaders and sporting personalities took part in the launch and the climb to showcase the importance of moving onwards and upwards to raise awareness of mental health.   Personalities included:   Dr Kerryn Phelps, Councillor, City of Sydney, Glenn Lazarus, rugby league legend, Ed Phillips, media personality and Cameron Daddo, actor.
The Climb for Mental Health initiative is the brainchild of Peter Diaz and Emi Golding, the founders and Directors of the Workplace Mental Health Institute, Australia's leading body for the advancement and delivery of mental health services and training in the workplace.   Recognised as world leaders in the field of workplace mental health, they believe the concept will bolster Australia's reputation as a nation committed to action on mental health in the workplace.
"Climb for Mental Health is a world first Australian idea that will bring 12 prominent people together every year to promote mental health across the globe," Peter said.
"The Sydney Harbour Bridge, right here in Australia, will become a beacon for hope and positive change around the globe on the 8th of October every year.
"As people, we all suffer from different challenges and issues.  Climb for Mental Health signifies that we can reach up, we can climb out of the darkness, we can lift ourselves up and others with us."
BridgeClimb Sydney, CEO, Chris Zumwalt said, "We are thrilled to be part of this fantastic initiative.  The Sydney Harbour Bridge is one of Australia's most iconic pieces of infrastructure recognised by people all over the world.
"To host such a great event of this nature each year will further position the bridge as an important tourist destination and also a symbol of hope and courage for many throughout Australia and the world – another reason to visit Sydney, Australia."
The launch also involved the release of Peter Diaz and Emi Golding's much anticipated book, Mental Wealth:  An Essential Guide to Workplace Mental Health and Wellbeing.   
"Our latest book provides important guidance for all organisations, leaders and managers on mental health in the workplace and how to build resilient and meaningful cultures and processes that enable organisations to support and appropriately manage those with mental health issues," Peter added.
"Workplaces can and do, cause and contribute to mental health issues.  That is why we see a high number of suicides linked to workplace issues.   At all levels, workplaces should be safe places, both physically and mentally, and this book provides practical advice on how to make this happen across an organisation.
"We want the world to know that Australia is leading the way when it comes to mental health.  We are not just talking about it, we are climbing for it!"
Glenn Lazarus said, "many sportspeople suffer from depression when they retire from sport through age and injury.   Concerningly, many involved in contact sport are also now experiencing concussion (CTE) related mental health issues.  The more we talk about these issues, the more focus and attention they will get which will result in more help for those doing it tough.



Depression and mental health issues effect more than just athletes. If you or a loved one are suffering, here is a resource for therapists to help, conveniently, securely, and privately.

"The federal government needs to work together with sporting organisations across the country to address growing awareness and concerns around CTE - to identify and assist those impacted and to minimise the risks for others moving forward." 
Chronic Traumatic Encephalopathy (CTE) is a degenerative brain disease found in athletes, military veterans, and others with a history of repetitive brain trauma.
www.wmhi.com.au
www.bridgeclimb.com
www.thepeterdiaz.com.au
www.glennlazarus.com.au