Written by

Grace Moore, Senior lecturer in English, the University of Otago, New Zealand, University of Otago
Bushfire writing has long been a part of Australian literature.
Tales of heroic rescues and bush Christmases describe a time when the fire season was confined only to summer months and Australia's battler identity was forged in the flames.
While some of these early stories may seem melodramatic to the modern reader, they offer vital insights into the scale and timing of fires and provide an important counterpoint to suggestions from some politicians this week that Australia's fire ecology remains unchanged in the 21st century.
Read more: Mr Morrison, I lost my home to bushfire. Your thoughts and prayers are not enough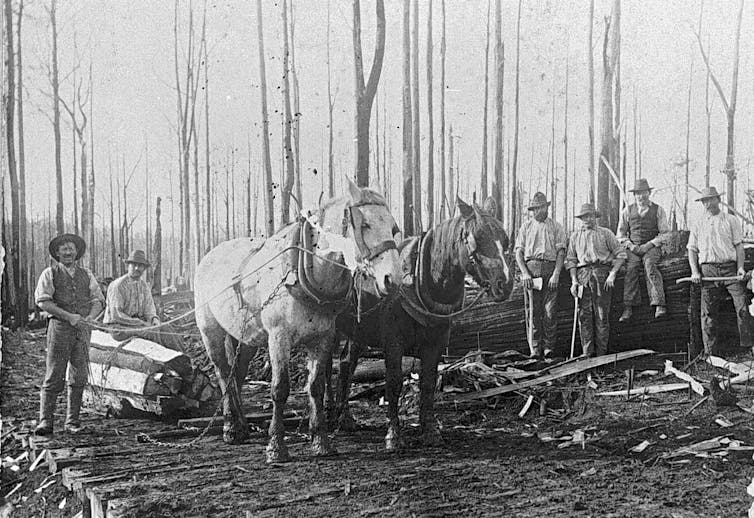 Museum Victoria/NLA
A contender for the first fictional representation of an Australian bushfire is Mary Theresa Vidal's The Cabramatta Store (1850). Although she does not specify a month, Vidal is very clear regarding the season and the oppressive, sweltering heat:
It was one of the hottest days of an unusually hot and dry Australian summer. No breeze stirred the thin, spare foliage of the gum-trees, or moved the thick grove of wattles which grew at the back of a rough log hut.
Vidal's account of the bushfire that ensues is evocative and intense:
The tall trees were some of them red hot to the top; the fire seemed to run apace, and every leaf and stack was so dry there was nothing to impede its progress.
Postcards from Australia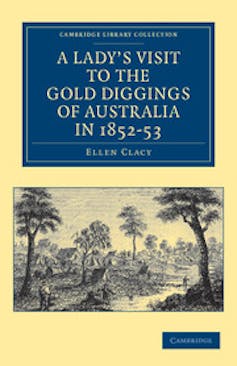 Authors: Grace Moore, Senior lecturer in English, the University of Otago, New Zealand, University of Otago
Read more http://theconversation.com/like-volcanoes-on-the-ranges-how-australian-bushfire-writing-has-changed-with-the-climate-126831