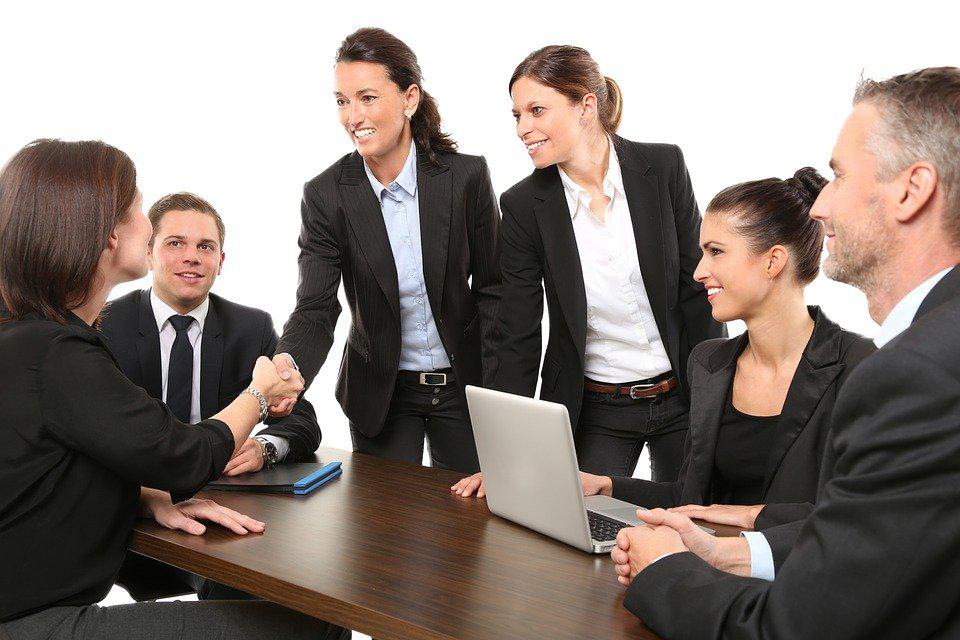 You also have the opportunity at jobs in Melbourne to get off to a good start that you can build on.
Get started with these tips:

Get ready and ask questions.
Experts say that on the first day at work, you will listen more than speak.
However, you can also prepare a series of questions and ask them if necessary.
As a rule, on the first day at a new job you need to demonstrate interest and a desire to learn.
However, do not ask too many questions, this may be perceived incorrectly.
It may be useful for you to write down your questions so as not to forget them because of the excitement and abundance of impressions.

Get ready for a brief presentation of yourself
Prepare a short speech for 30 seconds in which you will tell about yourself, about where you worked before, as this may be interesting for your new colleagues. Also, be prepared to describe your plans for what you will do in your new position, as this can cause big questions for your colleagues. Go through your resume and create a summary of yourself.

Come early.
Come to work 15 minutes early. Moreover, if you have never come to this office before rush hour, it is important to understand how long the journey will take.

Learn all about relationships in a team.
The best way to join a team is to learn more about what kind of relationship there is.
Therefore, on the first working day, you should pay attention to the usual interaction, how it is customary to build communication, what are the features of interaction in a particular team.
In the future, this will help you better navigate and achieve your work goals.

Smile.
It is important to understand that on the first working day you should make a good impression on everyone with whom you will have to talk.
It is important to be able to smile and do it sincerely. A smile is the best way to win over a person.

Do not be shy
Do not be shy on the first day. Of course, you may feel awkward, but try to get to know everyone you can. Introduce yourself and tell about yourself. You should not sit all day in the corner.

Do not overdo.
The desire to make a good impression may lead you to the wrong place, so do not overdo it.
Remember that you have already been hired for this job. You do not have to shock your new colleagues.
Of course, everyone wants to be immediately noted and paid attention to and appreciated his qualities.
But it can take a lot of energy, and you will need it to find out the features of a new job. If new colleagues suggest you have lunch together, do not refuse.

Do not refuse lunch
This will make them understand that you are ready to cooperate and communicate, that it is easy to get in touch with you.

Listen and observe.
The best thing you can do on the first day at work is to listen and observe others.
You should not express your opinion on any of the issues since you are not aware of what kind of people in this team are, what their views are.
Be polite, smile and watch. These observations can be very useful for you in the future.
Pay attention not only to the prescribed rules in the team but also to the unwritten rules that are best followed. You have to talk briefly about yourself, and, of course, new colleagues will be interested in learning more about you.

Demonstrate interest
On your first day at work, you will be introduced to many people.
But you should also be interested and try to learn something about them.
Show interest in working moments and working rules, clarify and ask questions that can make your adaptation in the new team easier.

Don't exaggerate
If you're the more confident type, don't try to impress your colleagues by approaching them too openly with your ideas - you'll have plenty of time for that later. Nobody expects you to solve all of the company's problems immediately.

Introduce yourself actively
A successful self-presentation is half the battle. Imagine yourself friendly and always greet with a smile and by name. Briefly say something about your professional background or your training. That's enough for the first hello. Please don't try to impress your colleagues with any achievements or degrees right at the presentation. It looks vain and arrogant. Better convince later with excellent teamwork and hard work.

Extra tip
Remember as many names as possible! If you are taken from office to office in the morning to shake hands with each colleague, try repeating the name of the colleague right away: "Ms. Jessica, right? I look forward to working with you! " This will help you learn the names faster. And it has tremendous psychological effects when people hear their names. Therefore, you should also say goodbye in the evening when you go out: "See you tomorrow, Ms. Jessica!" You will leave a lasting impression.

Spend lunch with colleagues
Lunch break - half the day is already done. Now, please don't pull yourself away, but ask your colleagues if you can take them with you for lunch. So you get to know them a little more privately and can tell more about yourself at the same time (which is of great interest to colleagues). By the way, you should change the lunch company more often in the first few weeks. This way you get to know more colleagues, expand your network and get much better and deeper into the job.

Stay a little longer
The day is almost done. The end of the day is just around the corner and you have nothing more to do. The temptation is big now – just drop the pen and go home. Error! This is not what a committed employee looks like, but someone who only does his job. Stay a little longer, offer help again or hike the hallways and get to know a few more colleagues. Everything looks better than someone who leaves the boat at 5 p.m. on the first day of the job. Of course, you shouldn't be the last one to turn off the light either. Rather go in midfield like this.

Conclusion
Nevertheless, you should enjoy your first day. You have the goodwill of your colleagues on your side. What will happen next is still completely open and if you take a positive approach, you can only win.