Written by

Hal Pawson, Professor of Housing Research and Policy, and Associate Director, City Futures Research Centre, UNSW
Despite two years of housing market cooling in Sydney and Melbourne, Australia stayed near the top of the global unaffordability league in 2019. And with prices rebounding in our two largest cities, that status is likely to be reinforced in 2020. Australia's 30-year housing affordability decline has been among the worst in the developed world.
This problem is fundamentally structural – not cyclical – in nature. Yes, periodic turbulence affects prices and rents. And yes, market conditions vary greatly from place to place. Australia-wide, though, there is an underlying dynamic that – over the medium to long term – is driving housing affordability and rental stress in one general direction only: for the worse.
Read more: Informal and illegal housing on the rise as our cities fail to offer affordable places to live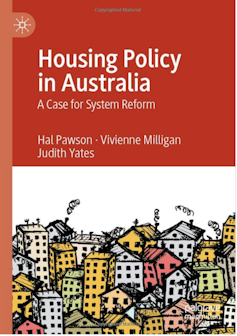 Authors: Hal Pawson, Professor of Housing Research and Policy, and Associate Director, City Futures Research Centre, UNSW
Read more https://theconversation.com/australias-housing-system-needs-a-big-shake-up-heres-how-we-can-crack-this-130291