Written by

Michelle Grattan, Professorial Fellow, University of Canberra
With the COVID case curve currently close to the floor, Scott Morrison on Tuesday declared attention had to be directed firmly onto another curve.
"Thousands of Australian lives have been saved, when you look at the experience of how coronavirus has affected so many countries around the world," he said in his update following national cabinet's meeting.
"But we now need to get a million Australians back to work. That is the curve we need to address."
There are multiple problems in – to use Industrial Relations Minister Christian Porter's term - "re-animating" the squashed economy and its individual businesses.
And there is also a potential danger in the process.
The government and health officials are being frank in admitting they expect the number of COVID cases will rise as things re-open.
"When we move and start to ease some of these restrictions, of course you will see numbers increase in some areas, you will see outbreaks occur in other places, that is to be expected," Morrison said.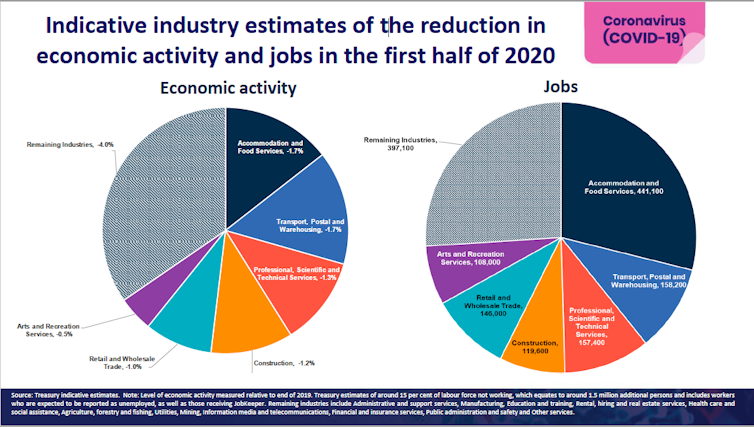 Authors: Michelle Grattan, Professorial Fellow, University of Canberra
Read more https://theconversation.com/view-from-the-hill-juggling-the-curves-as-we-ease-the-covid-restrictions-137940