Written by

Phillip O'Neill, Director, Centre for Western Sydney, Western Sydney University
This is the third of three articles based on newly released research on the impacts of a lack of local jobs on the rapidly growing Western Sydney region.
The problem of not enough jobs in Western Sydney has been in the public spotlight for half a century. At the same time, though, record immigration levels and cheap housing on new residential estates way out on the urban fringe have fuelled growth in the region's labour force. Long-distance commuting by car is one consequence.
Our estimate in our newly released research reports is that by 2036, should nothing change, Western Sydney's 1.5 million resident workers will confront a shortage of 325,000 jobs. This will mean a daily outflow from the region of over 560,000 workers. And that would be a planning disaster.
Read more: Jobs deficit drives army of daily commuters out of Western Sydney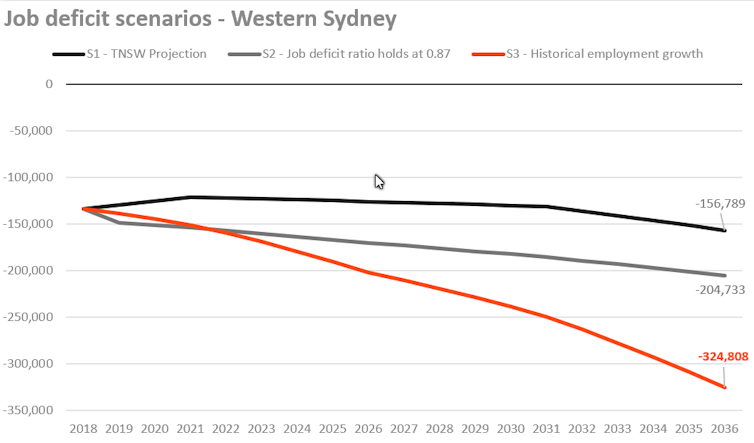 Authors: Phillip O'Neill, Director, Centre for Western Sydney, Western Sydney University
Read more https://theconversation.com/3-planning-strategies-for-western-sydney-jobs-but-do-they-add-up-139386