Written by

Jim Salinger, Honorary Associate, Tasmanian Institute for Agriculture, University of Tasmania
A major global update based on data from more than 36,000 weather stations around the world confirms that, as the planet continues to warm, extreme weather events such as heatwaves and heavy rainfall are now more frequent, more intense, and longer.
The research is based on a dataset known as HadEX and analyses 29 indices of weather extremes, including the number of days above 25℃ or below 0℃, and consecutive dry days with less than 1mm of rain. This latest update compares the three decades between 1981 and 2010 to the 30 years prior, between 1951 and 1980.
Globally, the clearest index shows an increase in the number of above-average warm days.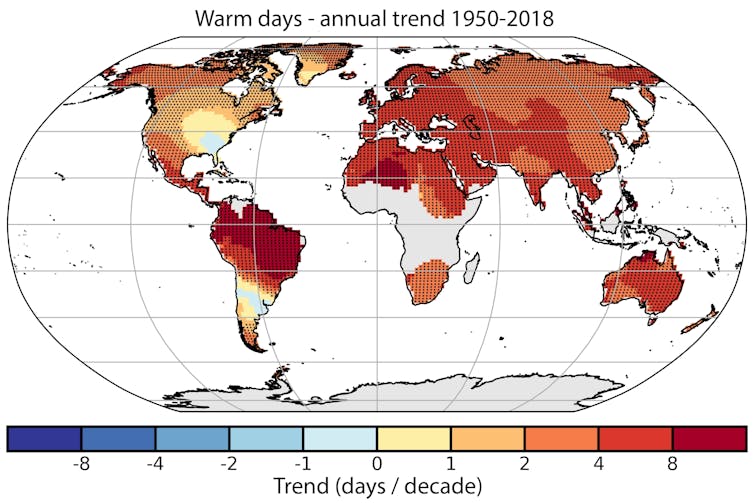 Authors: Jim Salinger, Honorary Associate, Tasmanian Institute for Agriculture, University of Tasmania
Read more https://theconversation.com/extreme-heat-and-rain-thousands-of-weather-stations-show-theres-now-more-of-both-for-longer-141869