Written by

Julia Kindt, Professor, Department of Classics and Ancient History, University of Sydney
In our series Art for Trying Times, authors nominate a work they turn to for solace or perspective during this pandemic.
During the lockdown in Sydney, I turned to my shelf of well-loved books and found Antoine de Saint-Exupéry's The Little Prince. Browsing through it again, I realised that the situation in which the book's narrator finds himself uncannily resembled my own: crash-landed in the middle of a desert, his plane's motor broken, he had nowhere to go.
He was stuck – stuck in a place that seemingly provided little hope of surprise or wonder.
The first night, then, I went to sleep on the sand, a thousand miles from any human habitation. I was more isolated than a shipwrecked sailor on a raft in the middle of the ocean.
But little did he know! The next morning, a boy appears seemingly out of nowhere who claims to be a prince from a faraway planet.
His account of intergalactic travels takes the desert castaway to a number of places as strange as they are familiar: one planet inhabited by a king and nobody else, another by a conceited man, a third by a lamplighter, a fourth by a businessman, a fifth by a tippler and so on.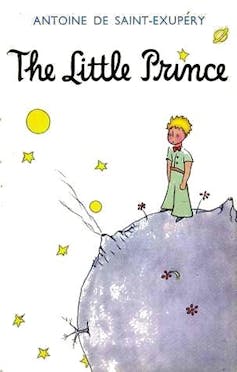 Authors: Julia Kindt, Professor, Department of Classics and Ancient History, University of Sydney
Read more https://theconversation.com/the-essential-is-invisible-to-the-eye-the-wisdom-of-the-little-prince-in-lockdown-143095