Written by

Aidan Coleman, Visiting Research Fellow, School of Humanities and Early Career Researcher at the JM Coetzee Centre for Creative Practice, University of Adelaide
His "poems are as urgent and accessible as headlines, though infinitely more beautiful", the broadcaster Phillip Adams wrote of the Australian poet Philip Hodgins.
August 18th marks the 25th anniversary of Hodgins' death, but the passage of time hasn't blunted this urgency.
Many poets seem strangely fated to their early deaths, and for the short time they have, write with fervour. Keats, who died at 25, left a substantial body of work; the Australian poet Michael Dransfield was particularly prolific in his equally brief life. So too with Hodgins, who was diagnosed with leukaemia when he was 24 and given just three years to live.
Hodgins mastered his craft quickly. His first book Blood and Bone (1986) won the Kenneth Slessor Prize for Poetry, and he wrote as a man condemned, producing four more full-length collections and a verse novella over the next nine years.
Nearness of death
Mortality would remain Hodgins' central theme, colouring his other writings with irony and pessimism. Fate is depicted as capricious. The Five Thousand Acre Paddock simply records:
There was only one

tree in all that space and he

drove straight into it.
The English poet Philip Larkin was undoubtedly an influence on Hodgins' work. Imbued with a similar scepticism, Hodgins shares Larkin's sense of craft and the knife-twist of his memorable endings.
He also has Larkin's eye for a telling detail. By turns, objects are permeated by menace or a peculiar sadness. A kite, "haggles over length" and "pesters the sun like an insect / at a light"; The Scarifier – a machine used for breaking up the soil – is "a rigid grid of broken ribs".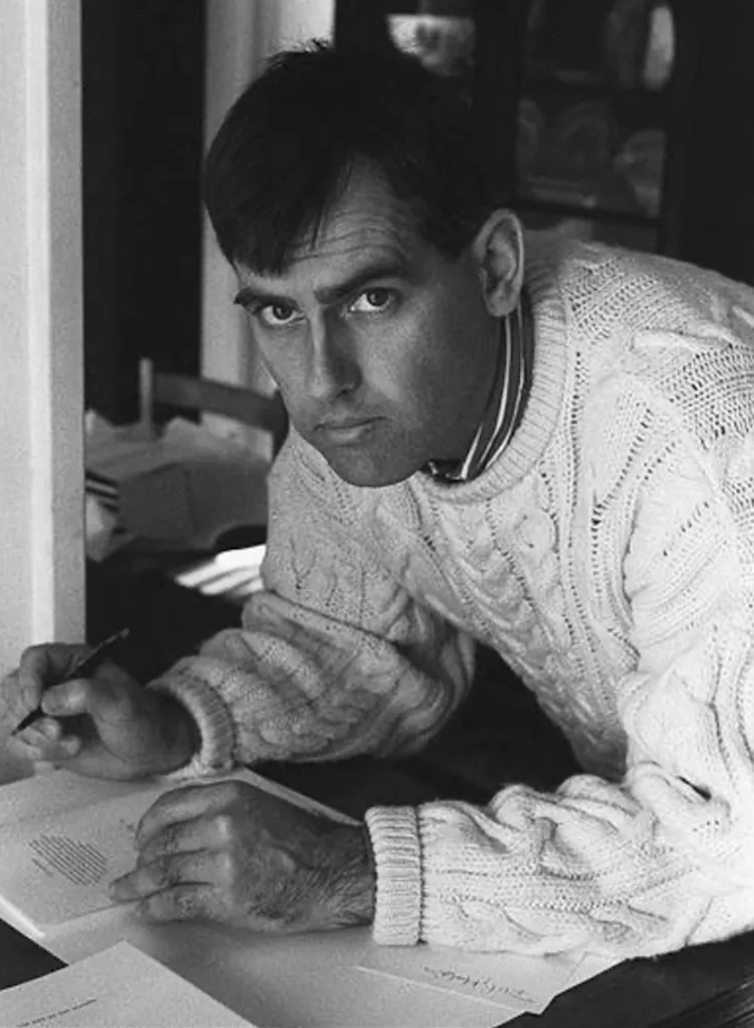 Alec Bolton/National Library of Australia
The nearness of death haunts many of Hodgins' poems. The Birds, a sonnet in tetrameters, sees the poem's speaker lying awake at dawn after a sleepless night, listening to the birds "on the go", compared to "the frequencies / of many twiddled radios". It ends with the sobering couplet:
I've been rehearsing death each night

and still I haven't got it right.
Death draws closer in another sonnet from Hodgins' final collection, The Last Few Days and Nights.
The sentiment is reminiscent of medieval double-decker transi tombs. Individuals, no matter their status, are equal in death.
The rhymes are understated, either partial ("suits / shorts") or land on an unstressed syllable ("mortuary / identity") and the sonnet's loose rhythms create a conversational tone. So the sting of the ending catches a reader unawares as the poem both narrows to a point and turns on a paradox. What can be more intimate and yet, at the same time, more coldly clinical and impersonal than surgery?
The way things are
Rural life is the other major theme in Hodgins' work. He grew up on a dairy farm near Shepparton, Victoria. After a decade in Melbourne, working in the publishing industry, he returned to the country with his wife, Janet Shaw, settling near Maryborough.
Violence is foregrounded in poems that question the pastoral mode. Even pets are expendable, their murder presented as an understandably harsh necessity.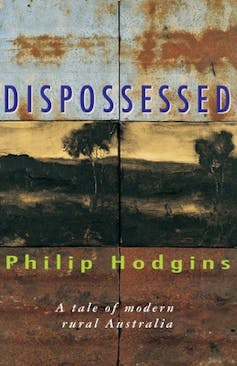 Authors: Aidan Coleman, Visiting Research Fellow, School of Humanities and Early Career Researcher at the JM Coetzee Centre for Creative Practice, University of Adelaide
Read more https://theconversation.com/plainspoken-virtuosity-the-poetry-of-philip-hodgins-142666