Written by

David Murdoch, Dean and Head of Campus, University of Otago, Christchurch, University of Otago
Despite being at opposite ends of the Earth, Iceland and New Zealand have many similarities. Both are small island nations, heavily reliant on tourism and currently led by young female prime ministers.
Both countries have also been commended for their responses to the COVID-19 pandemic, characterised by science-informed policy and a high degree of public trust.
At the moment, Iceland and New Zealand have some of the lowest COVID-19 deaths per capita among OECD countries (2.83 and 0.51 per 100,000 population, respectively, compared with an OECD average of 24.01 per 100,000).
Both have been rated in the top 14 safest countries in the world for COVID-19.
But since the first cases were identified in each country in late February 2020, the two nations have taken different pathways in their COVID-19 responses. What lessons can we learn from their journeys so far?
New Zealand's strategy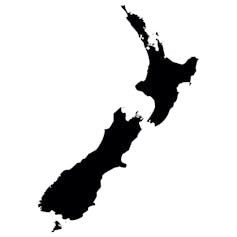 Authors: David Murdoch, Dean and Head of Campus, University of Otago, Christchurch, University of Otago
Read more https://theconversation.com/covid-19-and-small-island-nations-what-we-can-learn-from-new-zealand-and-iceland-145303