Written by

Jodi McAlister, Lecturer in Writing, Literature and Culture, Deakin University
Bridgerton, Netflix's lush adaptation of Julia Quinn's historical romance series, has been viewed by 63 million households since its December 25 premiere, and is Netflix's fifth biggest original series debut.
On the surface, this is unsurprising — Bridgerton is executive produced by Shonda Rhimes, the mastermind behind hit shows Scandal (2012-18) and Grey's Anatomy (2005–).
But Bridgerton is also unusual. Its source material is a mass market romance series, a genre largely ignored for screen adaptation.
There are several likely reasons why TV has snubbed romance fiction.
Although a billion-dollar industry, romance fiction is regularly dismissed as trashy, formulaic, and poorly written by people ill-acquainted with the genre.
Additionally, romance series usually feature a different central couple each book. This constant change of the protagonists is difficult to map to a TV series format, and is a challenge Bridgerton will need to navigate in future seasons, as each of the eight Bridgerton siblings has their time in the sun as a romantic lead.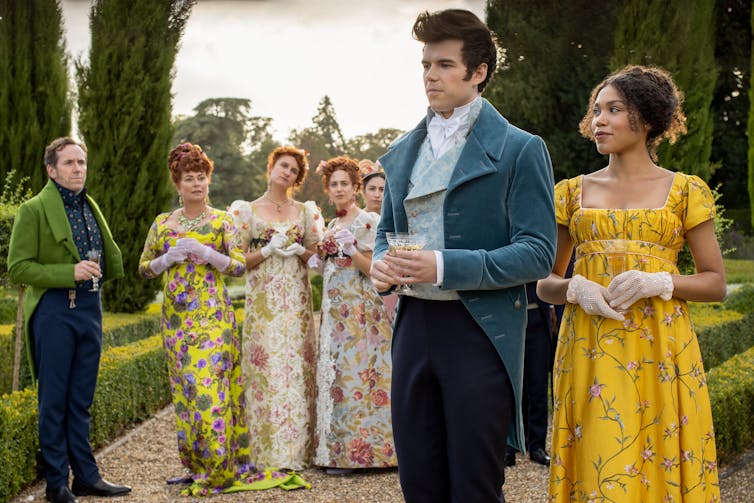 Nick Briggs/Netflix
But the disregard of romance fiction is short-sighted. There is a clear market for romance adaptations.
Starz' Outlander (2014–), based on Diana Gabaldon's books, is entering its sixth season. Netflix has also produced Virgin River (2019–) and Sweet Magnolias (2020–), based on the series by Robyn Carr and Sherryl Woods, respectively. There is even the streaming service Passionflix dedicated specifically to romance adaptations.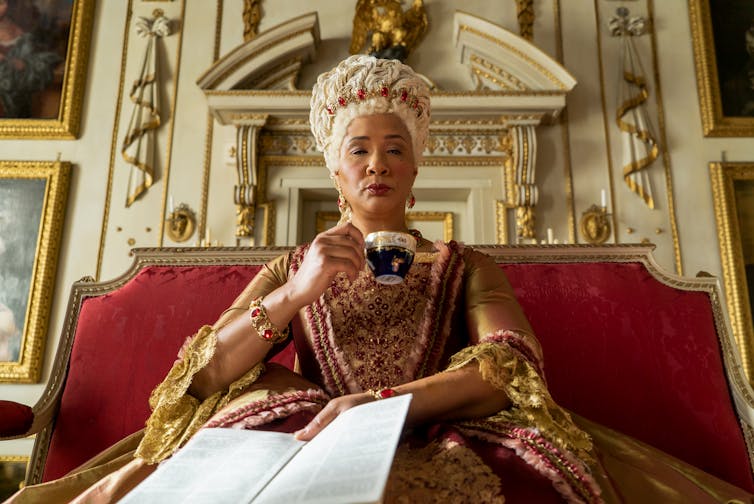 Liam Daniel/Netflix
But Bridgerton seems to represent a tipping point. It has provoked an enormous amount of commentary: on diversity in casting (romantic hero Simon is reimagined as a Black man, and many other roles are played by people of colour), its historical accuracy (to which it has a playful relation – a string version of Ariana Grande's Thank U Next plays early in the first episode), its relationship to 18th and 19th century romances (Bridgerton is very much not Jane Austen), and its problematic depiction of consent (heroine Daphne significantly violates hero Simon's consent in one sex scene).
There is clearly a considerable appetite for more material adapted from romance fiction. So what other romance series are ripe for adaptation? Here are my five top picks.
Read more: To the mattresses: a defence of romance fiction
The Brothers Sinister, Courtney Milan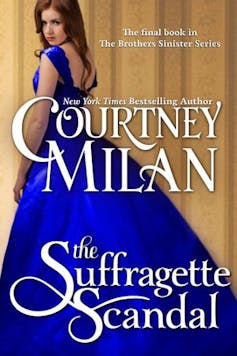 Authors: Jodi McAlister, Lecturer in Writing, Literature and Culture, Deakin University
Read more https://theconversation.com/whats-next-after-bridgerton-5-romance-series-ripe-for-tv-adaptation-152811