Written by

Marc Pellegrini, Researcher, Walter and Eliza Hall Institute
Australia's keenly awaited COVID vaccine rollout begins today, with the ultimate goal of vaccinating all Australians by October.
Here are the answers to some key questions.
Can I choose which vaccine I get?
No, there won't be a choice for the average person. The current initial rollout of the Pfizer vaccine isn't enough doses to vaccinate all of Australia. So the first people vaccinated with the Pfizer vaccine will be frontline health-care workers, including aged care and hotel quarantine officers.
The AstraZeneca vaccine will be produced for the general public. It's hoped that will be rolled out during March.
I can't say how the logistics will run — that's up to the government, presumably on a state-by-state basis. Most likely they will try to prioritise the highest-risk groups such as the elderly and people with chronic health conditions.
For most people it will be a case of waiting for further announcements as to when enough vaccine is available and it's appropriate to make an appointment. Children are unlikely to be included in the vaccination program.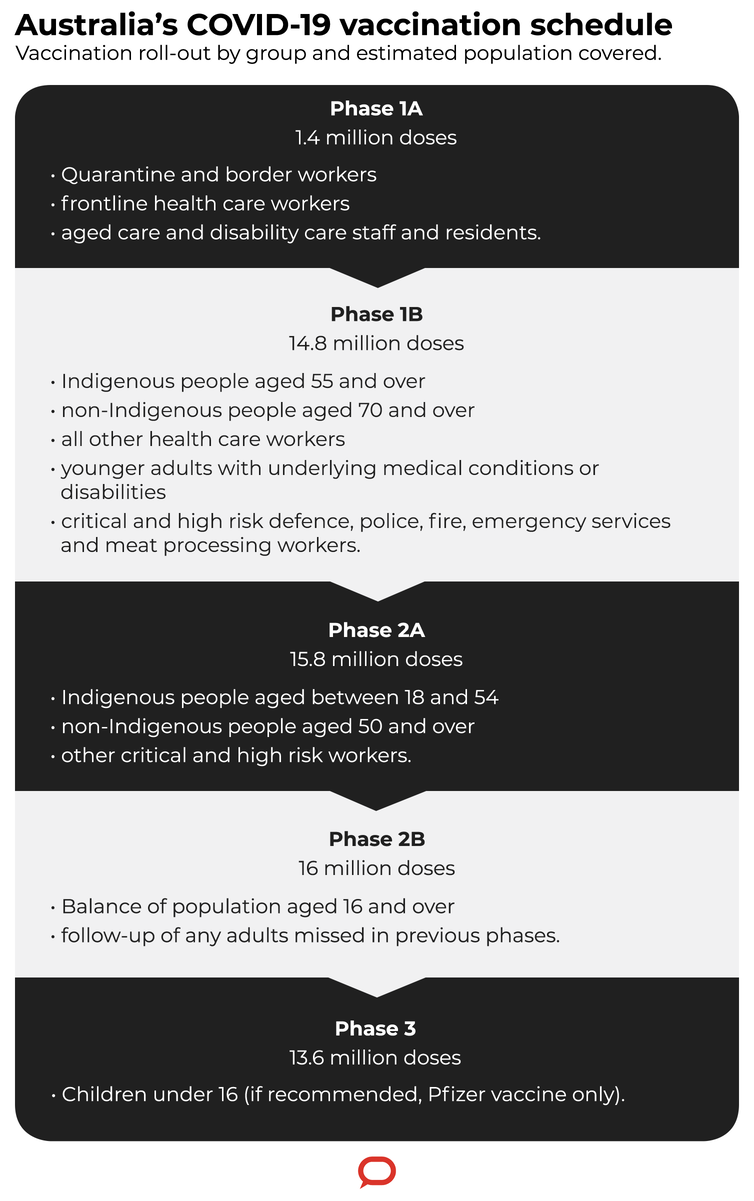 Authors: Marc Pellegrini, Researcher, Walter and Eliza Hall Institute
Read more https://theconversation.com/can-i-choose-what-vaccine-i-get-what-if-i-have-allergies-or-side-effects-key-covid-vaccine-rollout-questions-answered-155649