Written by

Michelle Grattan, Professorial Fellow, University of Canberra
The Royal Commission into Aged Care Quality and Safety has recommended a levy to help fund aged care on a sustainable basis, and given the federal government two radically different options for running a reformed system.
Releasing the multi-volume report on Monday, Prime Minister Scott Morrison played down the prospect of the government adopting the levy proposal, which would go against its mantra of not raising tax.
The commission's long-awaited final report, titled Care, Dignity and Respect, with 148 recommendations, complicates the government's already massive task in trying to overhaul what is recognised to be an ill-functioning system.
In some areas it leaves questions rather than provides answers – such as how much extra money will be needed.
In other areas, it invites difficult choices between competing options presented by the two commissioners, Tony Pagone and Lynelle Briggs. They have split on the fundamental issue of how best to administer the system, as well as on the best way to improve the present inadequate regulatory arrangements.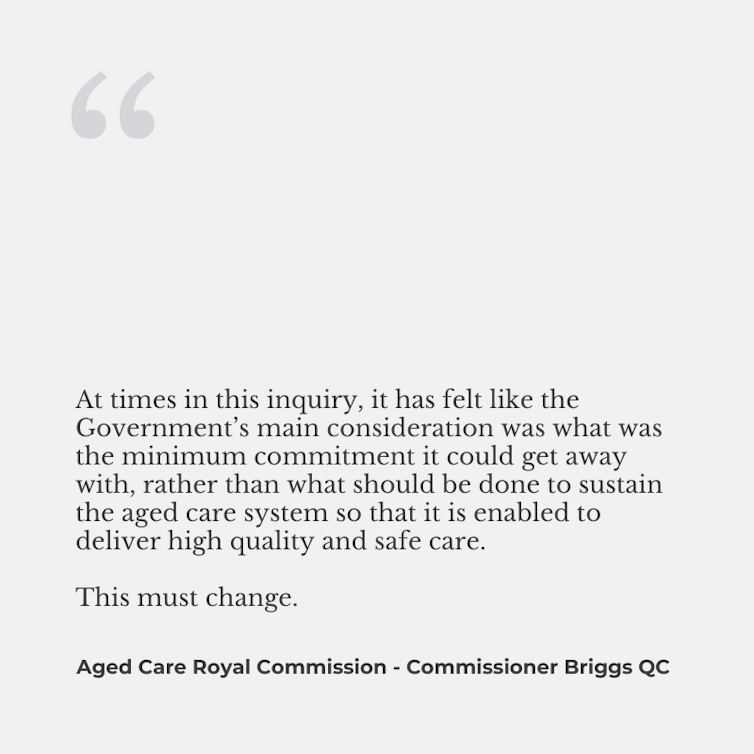 Authors: Michelle Grattan, Professorial Fellow, University of Canberra
Read more https://theconversation.com/view-from-the-hill-royal-commission-confronts-morrison-government-with-call-for-aged-care-tax-levy-156207