Written by

Jeff Borland, Professor of Economics, The University of Melbourne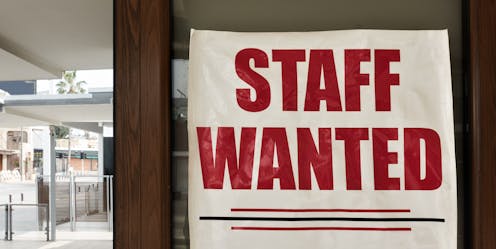 Job vacancies in Australia are at a record level. The Australian Bureau of Statistics' job vacancy rate, measuring the proportion of available jobs currently unfilled, is now more than 2.5% – the highest level since the series started in the late 1970s.
This statistic gives weight to all the anecdotal talk about labour shortages in Australia. When employers have difficulty finding workers to hire, job vacancies stay unfilled longer and the vacancy rate increases.
Read more https://theconversation.com/australia-has-record-job-vacancies-but-dont-expect-it-to-lead-to-higher-wages-172146