Written by

Jennifer Ann McDonell, Associate professor, University of New England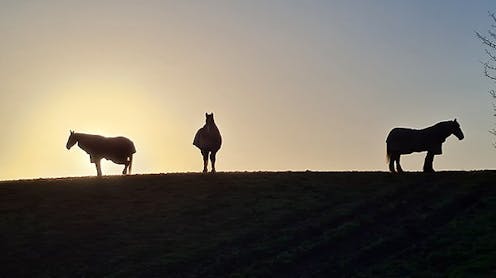 Turin, once briefly the capital of Italy, is famous today for its coffee, delectable hazelnut chocolate, Fiat cars, Juventus FC and the architectural wonder, the Mole Antonelliana. It also happens to be the city of a reportedly epiphanic moment in the life of multi-faceted German philosopher Friedrich Nietzsche.
On January 3 1889, Nietzsche left the home of his hosts in the Italian city to witness a scene which irreversibly influenced him: a horse being brutally whipped by the driver of a carriage. Nietzsche, in a fit of tearfulness, threw himself onto the horse's neck to defend it from the blows.
Review: Turin: Approaching Animals - David Brooks (Brandl & Schlesinger)
This incident, an evidential aporia, hovers between legend and reality. Its disputed status has not, however, prevented historians, biographers, filmmakers and writers attaching momentous significance to the event.
Read more https://theconversation.com/if-animals-could-speak-would-we-understand-them-178883