Written by

Tess Sanders Lazarus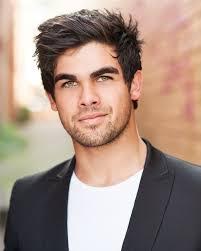 According to Henry Torres, a highly regarded Australian film and television actor, mentors are critical for career success in the film and television industry.   Born and raised in Melbourne's western suburbs, Henry developed a love for acting early in life.   Completing his year 12 at MacKillop College in Werribee and then studying a Bachelor of Audio Engineering, Henry maintains that while education and experience are essential, having good mentors around you is critical.  
"I have always loved the arts.  I have a passion for music and also acting.   I got into acting at the age of nine and then returned to it again at the age of 22.   It's always been in my blood," Mr Torres said today.
"One of the things I realised on early on is that it's critical to have good mentors around you to help guide you through your development and career as an actor. 
"I have worked with some brilliant mentors including well known Australian actor Damian Walshe-Howling and Penny McDonald.  Damian has featured in many key roles including Blue Heelers and Underbelly, among others.  
"The film and television industry can be daunting and challenging at times.  I sought out mentors with good industry experience to help me learn fast and also make good decisions.   Good mentors draw on their experience and success to help you make the right decisions.   They also share their mistakes to help you avoid making the same ones.
"Perseverance also becomes your best friend in this industry. 
"So far, I've enjoyed some great roles and made some appearances in well known TV shows such as Neighbours.    I've just completed working on the Yung Victoria production Y2k Bug TV series which was released this month and am currently taking part in 'Death of Butterfly' as the lead supporting actor.
"I've also just secured a number of other key roles in projects including a full length feature film, a US Psychological thriller, which I am really excited about.   Filming starts in November.
"With the continued support and guidance of my mentors, I have appointed a well known manager in the US, Felicity Sager of Sager Entertainment and am now heading to the states to pursue further opportunities. 
"I am in a great place.  My career is evolving fast and I am involved in some fantastic projects, but I couldn't have done it without the support of my mentors.   My advice to anyone wanting to succeed in film and television is to find really good mentors, and ideally mentors who have succeeded in the areas where you would like to head."