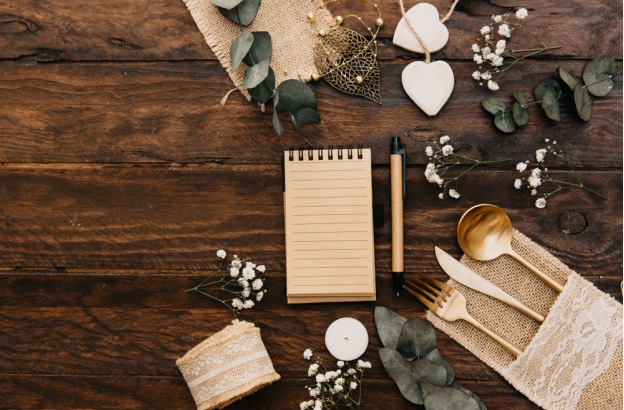 Do you feel that? It's a new year, which means new events to be planned and executed to perfection. We're sure that those 2018 events are still fresh in your mind, but how can you learn from those events and make this year an even better line-up? To find your parties more full and fun, here's our guide to fail-proof party planning in 2019.


Photobooths are a given
Photobooths were such a staple in 2018, that this year? They are a given for your party. If you had a photobooth at your last party and wanted to try something different, Snappy Photobooths have a huge range of options that will surprise and delight your guests. Choose from the classic photobooth, Instagram Printer, GIF Booth or even a Mirror Booth. This will immediately set your event apart from others, and will give your guests great pictures and content that they can share on their social channels.


Engaging entertainment
Dreading the pressure of creating another playlist? You may want to consider some live entertainment, either in the form of a DJ or instrumental. It doesn't need to be the hero of the event, it could be something playing in the background that looks and sounds great. Hiring a solo guitarist to strum away singing some classic covers may be what your event needs. You could schedule this entertainment to play while people arrive and a few hours into the event, and then switch to a DJ or playlist when the party is in full swing.


Innovative venues
The very definition of a venue has changed. Not too long ago your options were only your home, a hotel, or the local pub. Now a venue can be the warehouse down the road, the patch of grass by the river, or literally anywhere else. If you normally party outside, bring it in this year - or vice versa. The more unique the venue the better, as it sets the scene for seriously Instagrammable content, and will keep your guests guessing.


Trending menu
It shouldn't really surprise anyone that the 2019 food trends have already been determined. Which is great news for your party, because you can keep in step with the trends that are rolling globally and present delicious cuisine. With a full year of events and weddings in 2018 - your guests have probably seen it all, until now. Look to present your food in equally creative ways this year, and if you can't manage this on your own you can consider hiring a caterer to perfect the menu execution.


Activities for all
Parties do have a way of running themselves, but there is that lag sometimes where guests have chatted with everyone already and they look around the space for stimulus. That's where activities come in. Your photobooth will fortunately give hours of entertainment, but consider something simple like group party games to keep guests busy. This can come in the form of Jenga, lawn bowls, croquet, or anything that will get guests competing and playing with each other.


Nail the details
Details are often overlooked in the chaos of planning a party, but sometimes they are what makes a party! Some little details that will score you big wins with your guests would be a makeup and hair service in the bathrooms for your lady attendees, a gift bag for when they leave, or even a concierge service that will park the cars of your guests arriving. Think outside the box, but don't commit to anything that will be too hard to manage.
2019 looks to be a big year for events, and it's only early days. Try and keep in step with trends that will work for your concept, although your individual flair is always the key ingredient to a successful party.