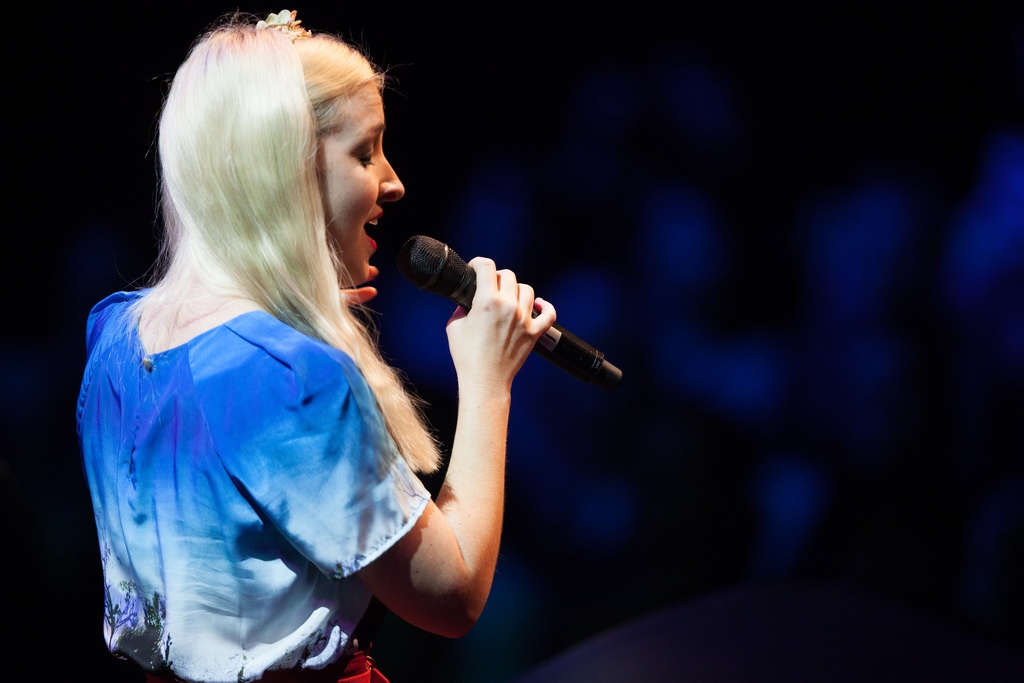 Miller-Heidke wowed the judges and the public to win the right to perform at Eurovision 2019
The race to become the next representative of Australia at Eurovision 2019 is finally over. 37-year-old singer-songwriter, Kate Miller-Heidke eventually took the gong, with her operatic pop ballad "Zero Gravity" that oozes Eurovision appeal. Some ten acts were whittled down to three by the panel of judges and the Australian people, with the show beamed live from the Gold Coast Convention Centre.
It is the first time that the Australian public were allowed to vote towards their nation's representative at the Eurovision Song Contest. Viewers were allowed to vote via text message during the live show, with the points from the public being added to those from the panel of industry experts. It was Ms Miller-Heidke that eventually came out unanimously on top, finishing with a points total of 135 points – 87 from the public and 48 from the jury. She was 21 points clear of second-placed operatic pop act, Electric Fields and 48 points ahead of third-placed Sheppard.
'Eurovision – Australia Decides' goes down a storm
The Eurovision – Australia Decides show was an attempt by the nation to increase the public interest in the show, after the country was granted unprecedented permission to perform in 2015. For the first time, the Australian public were allowed to help choose their entrant for Eurovision 2019. The official reason for Australia being allowed to participate in Eurovision – despite being situated in Oceania – was that the Australian television network, Special Broadcasting Service (SBS) had been broadcasting Eurovision for several years and the event's organisers, EBU, believed it would be a nice gesture.
Sure enough, Australia made an entrance to remember. The nation's answer to Bruno Mars, Guy Sebastian, put on a stellar performance and did enough to secure a fifth-placed finish for the newcomers. After their success in 2015, Eurovision invited Australia back in 2016 to prove that it wasn't just a gimmick. Furthermore, Australia weren't required to pre-qualify as they did in 2015. The decision was branded "stupid" by UK chat show host and Eurovision commentator, Graham Norton, but Dami Im impressed hugely in 2016 to finish runner-up behind Ukraine with her song "Sound of Silence".
17-year-old teen, Isaiah Firebrace had a tough act to follow, particularly as there were huge expectations on his shoulders after winning Australia's 2016 X Factor. Firebrace did not quite scale the heights of Dami Im, but still managed to finish a respectable ninth – six places clear of the UK's entry. It could be argued that the calibre of Australia's entrants has declined even in the short time it has appeared at Eurovision. Last year, Jessica Mauboy, a runner-up in Australian Idol way back in 2006, was selected with her song "We Got Love". Unfortunately, this was resulted in the nation's poorest Eurovision performance to date, finishing in 20th place with just 99 points.
A show-stopping performance expected from Miller-Heidke
Nevertheless, hopes are high for a much-improved 2019 with Miller-Heidke capturing the imagination. Miller-Heidke's qualifying performance was certainly worthy of a Eurovision stage. She admitted that the "Eurovision brief gave [her] permission to go 15 per cent more bonkers". She was seen soaring 3.3 metres above the stage at one point, with a dancer swinging on a pole acrobatically behind her. Miller-Heidke admitted that she was channelling the performance of last year's Eurovision winner, Netta, which "solidified things" for Kate to design an outlandish display this time round.
Another reason why Miller-Heidke's entry is such a poignant moment is that the song was written about her postnatal depression, an issue that all-too-often goes under the radar. Miller-Heidke said that the song attempts to "capture the feeling when [she] was coming out of [the depression] and the world was getting its colour back". She added that the song was centred around "that sense of becoming [herself] again". It's for this reason alone that many pundits believe Australia's song will strike a poignant chord with many female fans around Europe in May.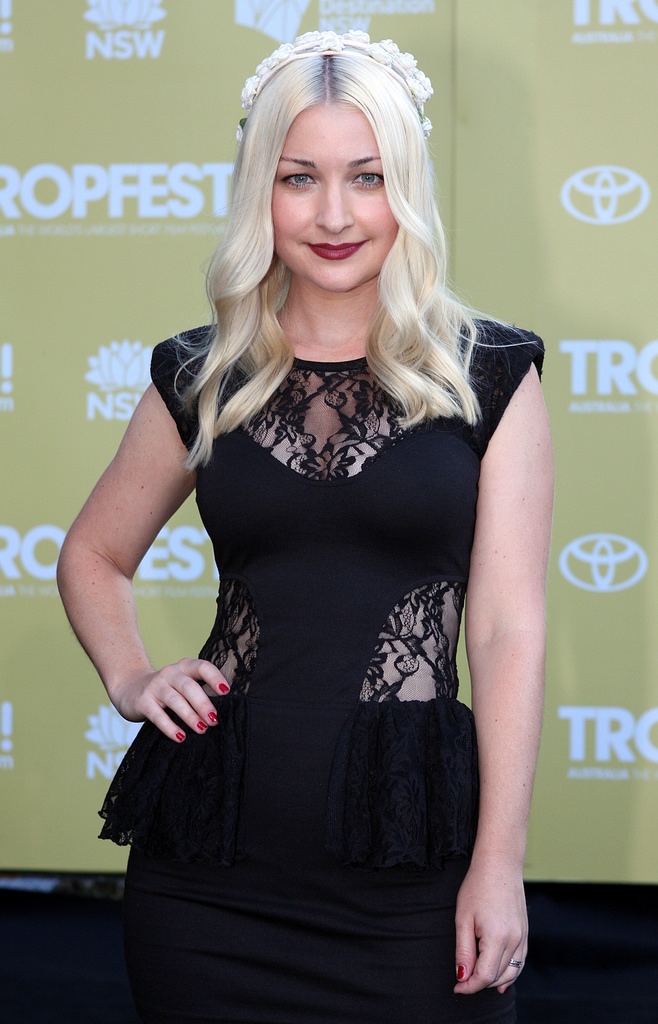 Photo by Eva Rinaldi Celebrity and Live Music Photographer, CC BY-SA 2.0
Caption: Miller-Heidke is a household name in the Australian music industry
In terms of Miller-Heidke's professional background, her musical success spans all kinds of genres, from opera and folk to contemporary pop. The 37-year-old has achieved multi-platinum stardom in Australia and has been a regular feature in the country's top ten single and album charts. Given that she is a relative household name 'down under', Miller-Heidke can certainly bank on considerable support from her compatriots.
Australia in with a shout of winning their first Eurovision
According to the latest Eurovision odds, Russia is well-fancied to make a bold challenge for the title in May, sitting as 4/1 favourites at the time of writing. Meanwhile Britain's hopeful is still highly unlikely to make an impact with the European public. Hartlepool busker, Michael Rice last week won the prize to represent the United Kingdom in Tel Aviv in the country's new post-Brexit era and despite his super-catchy, emotive ballad, the UK are rated 66/1 shots to prevail in Israel. As for Australia and Miller-Heidke, they find themselves fourth favourites at present, standing at a rather juicy 16/1 to win Eurovision 2019. Sweden, a nation with a long-standing love affair with Eurovision dating back to ABBA, are currently the second favourites at a best price of 7/1.
What would happen if Australia and Miller-Heidke take the gong in May? Would Eurovision be hosted outside of Europe for the first time? Australia's officials have previously said that in order for the show to remain true to its roots it would be prepared to co-host the following show with another country – possibly the nation that would finish runner-up to Australia. Meanwhile others have suggested that Australia could co-host it in the UK given the nation's plethora of Britain-based Aussies. This would be a bitter pill to swallow for the UK given its somewhat catastrophic performances at Eurovision since the turn of the millennium.
Paul Clarke, creative director of the Eurovision – Australia Decides show, believes that Miller-Heidke's song, is one that "Eurovision will love". Clarke described the song as "a win for out of the box brilliance, which Eurovision devours". Given the way in which Netta's unique display captured the imagination of Eurovision judges and the voting public, it is not beyond the realms of possibility that Australia could have a big say at the end of the night.



Top image credit
 Photo by TEDxSydney, CC BY-NC-ND 2.0