Written by

Michelle Guthrie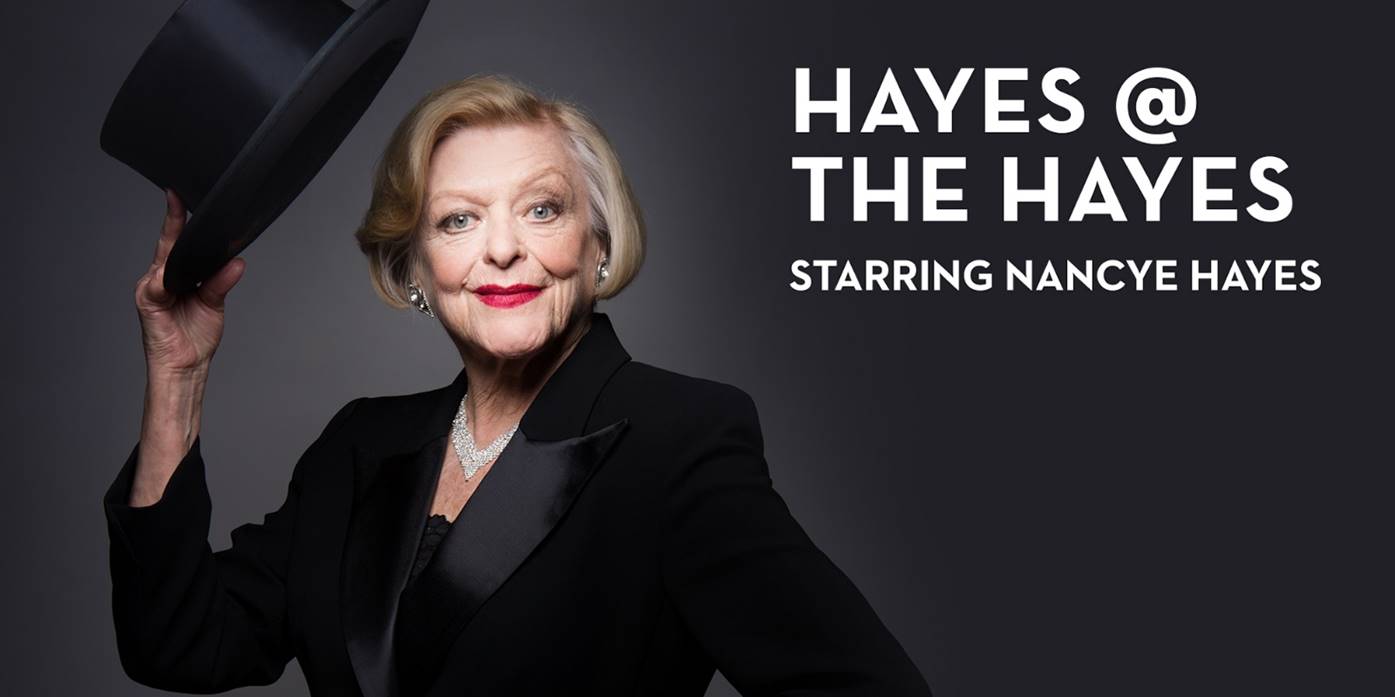 Starring Nancye Hayes
12 Shows only
At HAYES THEATRE CO from 2 March 2019
Devised by Tony Sheldon
Director Jason Langley
Musical Director Michael Tyack
Australian Musical Theatre Legend Nancye Hayes will perform 12 shows only, of her new one woman show.  Commencing on Wednesday 2 October, Nancye will introduce you to many of her favourite songs, some that will be very familiar and some that you may not be expecting, whilst sharing stories from her incredible life.
"I like to think of this show as a 'Getting To Know Me' - and my life," said Ms Hayes.  "Many twists and turns and many wonderful people along the way.  I share stories and songs that have meant a lot to me and not the songs you might expect."
Devised by International Musical Theatre Star Tony Sheldon, Hayes @ The Hayes promises to be a unique night of music, joy, laughs and tears. 
"I worked with Nancye on her first one-woman show NANCYE WITH AN E in 1992," said Mr Sheldon.  "So we're coming to the Hayes with 27 more years of friendship, life experience and, hopefully, wit and wisdom."
Directed by Jason Langley with Musical Direction by Michael Tyack, the why and how of Nancye Hayes life stories including the Potts Point and Woolloomooloo areas were like when Nancye first moved to the neighbourhood on the early sixties.

"I'm very proud to call the area my home and extremely proud and honoured that the home of Musical Theatre in Sydney bears my name." said Ms Hayes
Presented by Nancye Hayes in association with Hayes Theatre Co
HAYES @ The Hayes
Staring Nancye Hayes
Hayes Theatre Co 19 Greenknowe Ave Potts Point
12 shows only from 2 October  2019
Times:
Wednesday 2 October at 7pm
Thursday 3 October 8.30pm
Friday 4 October at 8pm
Saturday 5 October at 2pm and 7pm 
Sunday 6 October at 7pm
Wednesday 9 October at 2pm
Thursday 10 October at 7pm
Friday 11 October at 8pm
Saturday 12 October at 2pm and 8.30pm
Sunday 13 October at 7pm
Bookings: www.hayestheatre.com.au or phone 02 8065 7337