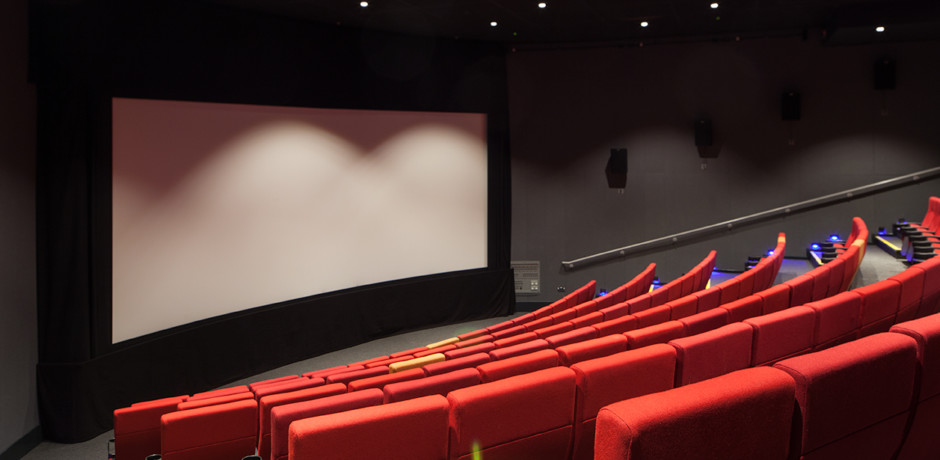 Several years ago, boutique cinemas and independent movie theaters started to crop up around Dubai. While not many thrived, those that are left have effectively set the scene for indie films, and feature and local short film productions. But what makes these establishments so different?
Boutique cinema is quite different compared to the traditional movie theater chain in so many ways. It offers several advantages that are rooted in the cinema's smaller, more intimate rooms. Also, it caters to people who seek to experience rather than just digest the film in the fast-food kind of way that multiplex theaters offer.
In short, these new-age cinemas veer away from serving as many people as possible in order to provide better quality service than regular movie theaters.
Still uncertain whether private film screening at a boutique cinema is what you need? Here are seven advantages they have over traditional movie theaters:
Flexibility
Boutique cinemas offer a kind of flexibility that is rooted in it being an "event cinema" kind of establishment. This event-like approach is more common among people with a high net worth as boutique cinemas provide private screenings for all kinds of movies – not just those that have recently been released in the market.
As such, you can expect to see a wide range of genres – from classics and cult movies to indie and locally-produced films – in this type of establishment as well as those that have yet to become blockbuster hits.
Unique Character
As with boutique hotels, these types of cinemas have a bit more character than conventional movie theaters. With the latter, you already know what to expect, which often results in a "blandness" in the experience. But with boutique cinemas, you are given a unique experience which may or may not suit your preferences and, at the very least, spark a conversation or even debate.
Personalized Experience
In regular multiplex theaters, you don't get to have any type of personalized experience as everyone who enters the theaters gets the same kind of treatment. With boutique cinemas, you can expect superior service from approachable and more available staff whose main purpose is to make you feel at home. This is, of course, on top of supreme comfort and immersive viewing experience.
If you're someone who is looking for a personalized experience, boutique cinemas are definitely the perfect choice. These theaters offer a way to immerse yourself in a different world before, during, and after the film viewing while enjoying an elegant and comfortable viewing room and sinking your teeth into delicious gourmet food.
Comfort Over Capacity
Another major difference between traditional movie theaters and independent cinema is the seating design. Unlike mainstream cinemas with a layout that maximizes the number of seats fitted in a single room, boutique cinemas focus on comfort and luxury by offering fewer seats and bigger elbow room for each customer.
This means that cinemagoers get to sit in furniture you don't usually find in movie theaters, including fully-reclining seats, seats with ergonomic cushioning, and expansive legroom that lets you move around comfortably while watching the movie.
In some cases, double seats housed in booths are offered for those who require more privacy. These booths may also be fitted with several features designed to make the movie viewing experience all the more memorable, such as LED lamps, integrated individual tables, and smart devices for the remote ordering of food and drinks.
Better Sightlines
Boutique cinemas aim to correct the issues moviegoers are confronted with in conventional movie theaters, primarily the sightlines. While they may be smaller in size, these cinemas have private film screening suites that, as mentioned earlier, are designed for the most comfortable viewing experience possible.
Seats and the silver screen in these establishments are placed at the correct viewing angle. This means you won't have to strain your eyes and neck, even when watching from the first two front rows — which are usually the least favorite of moviegoers because of its poor position relative to the screen.
More Value for Money
Online video streaming services have become popular because they reduce the cost of watching films on-demand. People have become more adamant in getting more out of what they pay for, thus, leaving traditional movie watching on the brink of collapse.
Unlike multiplex movie theaters, smaller boutique cinemas provide more for a specific price by improving the entire experience with comfort and better hospitality. Over the years, hospitality and the movie-going experience have developed an intricate link that boutique cinemas are made for.
By offering mouthwatering restaurant-grade food and bar facilities, this type of cinema bolsters the entire film viewing experience, thus, leading the audience to prolong their stay in the establishment.
More Food and Drink Options
Another main advantage that boutique cinemas have over their conventional counterparts is the additional features they offer. Gone are the days that popcorn and soda are the only provisions you can get while watching a new blockbuster film.
With boutique cinemas, you can choose from a selection of international and local cuisines. There's also the added luxury of trying out new food delivered directly to your seat before the screening begins; thus, removing the need to leave to get refreshments.
More Than Just Immersive
Movie theaters continue to have an advantage over online video streaming because of the immersive cinematic experience they offer.
With boutique cinemas, the experience is boosted entirely as this relatively new line of establishments provides superior flexibility, hospitality, and comfort their traditional counterparts cannot deliver.
AUTHOR BIO
Paul Fox is the Director of Roxy Cinemas under Meraas Group/DXB Entertainments. Roxy Cinemas currently has five Dubai locations: The Beach, La Mer, City Walk, Box Park, and Bollywood Parks.