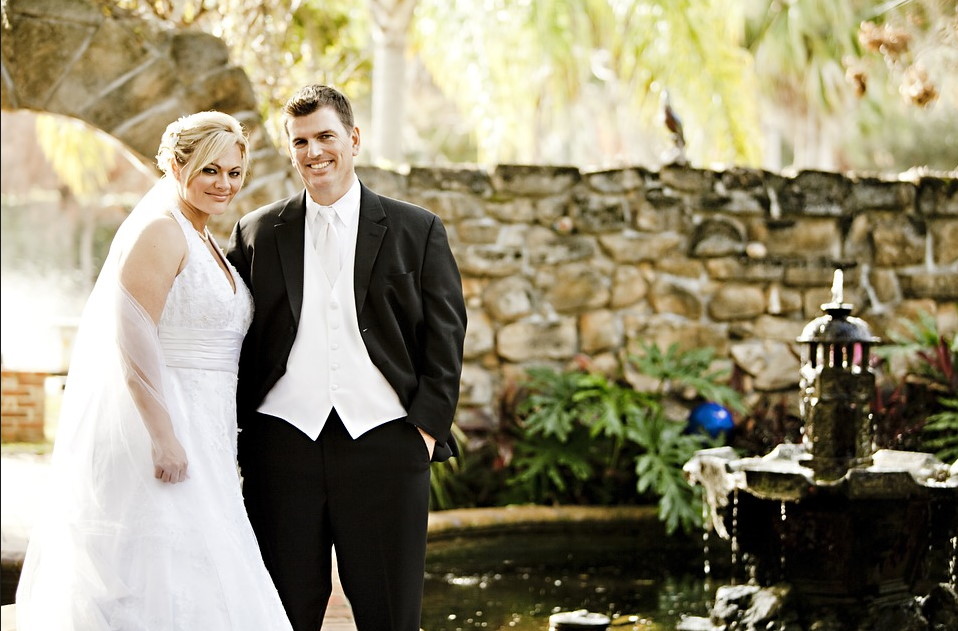 In many parts of the world, it's now summer, meaning lots of couples are ready for their nuptials. In Australia though, we're in the thick of winter. It's not unbearable, because we don't have to worry about to much rain and snow. Winter for us just means slightly lower temperatures and little less time on the beach. So while it's not exactly Barbie weather, it's not a bad time to wed.
In fact, a lot of weddings end up being in the winter anyway, because our friends and relatives abroad are on their summer vacation, so they're more willing to fly home for your 'destination wedding'. But aside from ensuring your guests will stay warm during your special ceremony, you want to be sure the bride will be comfortable too – even if she may have to show a little less skin.
Fortunately, there are lots of ways to still look gorgeous and feel glamorous, even if you have to cover up a little more. We recommend using sheer skin moisturiser. It's thicker than regular lotion, so in addition to giving your skin a special glow and sparkle, it'll help you warm up. Another clever trick is to wear illusion lace. It still 'shows skin' but offers a little cover.
Build up your sensual illusion
You could go for Maggie Sottero wedding dresses that seem to show off your skin but still offer a veneer of warmth. Evianna is a good example. Its floor-length A-line silhouette is flattering for every bridal figure, and up-top, there's a perception of a plunging sweetheart neckline, even though the illusion lace offers coverage right up to the collar bone, for demureness and warmth.
The illusion neckline is bateau, while at the back of the dress, the illusion keyhole keeps your skin from getting too nippy. The bodice of the dress has heavy embroidery, while the skirt has layered tulle, and all these additional swathes of fabric help you block out the winter chill.
An alternative direction is to cover up with delicate flowery patterns. Pronovias Esperanza is the perfect sample of this styling choice. In this dress, the bride is covered from neck to toe. But she looks far from conservative, because while the embroidered lace offers complete coverage, there are lots of unadorned sections of the fabric where your skin can show through.
The only downside is the bare back, which is still exposed to the chill. Meaning if you do opt for Esperanza, you may want to pair the dress with a long veil for extra warmth. Either that or have an indoor wedding with good central heating. You don't want the bride's back covered in goose bumps for all the wrong reasons.
Conservatively chique
Of course a bride may prefer actual coverage as opposed to the illusion of shielded skin. In which case try Casini, designed by Rosa Clara. The dress is simple and stately, with a bateau front, long sleeves, a sheath silhouette, and a solid train. The back of the dress, and the section from the elbows down, are made from lace, so those or the only bits of you that are exposed.
The lace accents give the dress a touch of feminine delicacy, but the rest of the dress remains warm and sophisticated. It's a good choice for the bride that doesn't want to be risqué, and because it doesn't scream 'bridal gown!' you can wear it on other occasions, getting more use out of it.