Written by

NewsServices.com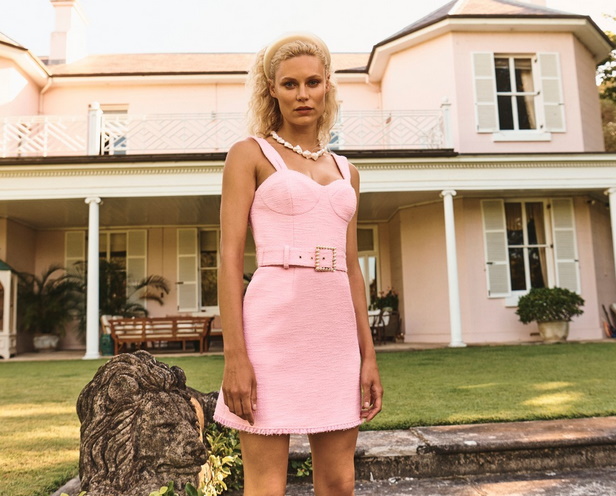 For everyone, the last year or two has been a once-in-a-lifetime experience. So much of our lives have altered dramatically, from where we work and how we vacation to who we can see and what we're allowed to do. Our attitude about what we wear daily has also changed due to this, albeit less dramatically.
There have been many changes in our attitude to fashion this year, whether you've been living in your loungewear or have done more internet shopping than ever before. However, one advantage of having more free time at home is that we've had more time to assess what we need in our closets. Women always desire to get the best women's designer clothing collection and they spend a lot of time searching for the best fashion brand. If you are also looking for a reputable fashion brand then we recommend you to visit the Rebecca Vallance store as it is a trusted brand that delivers good quality and different varieties of fashionable trendy clothes.
But before you buy your designer dress, let's see what should you know and consider.

Do not buy anything for one occasion.
It's something we're all guilty of. A wedding, a Christmas party, or a post-lockdown Friday night reunion in the bar with your friends. When we're going somewhere interesting, we always feel like we need something unique - and thus something new – to wear. However, as much as we enjoy the piece we purchase, it rarely sees more than one performance.
Rather than buying something unique for a given occasion, strive to have a few more versatile designer dresses in your closet. You'll be able to wear it again and again if you choose something basic and classic rather than trend-driven. It'll never feel the same again, thanks to the creative accessorizing.
Choose Perfect Size- Do not buy something that is not of your size
It's customary to keep stuff that doesn't fit you anymore in the hopes that they will one day. It's also reasonably uncommon to buy something in a smaller size as a weight-loss incentive or because it's on sale and they don't have your typical size. Holding on to these designer dresses that you can't physically wear, on the other hand, is one of the worst things you can do if you're attempting to slim down your wardrobe. Be truthful and realistic with yourself. It's time to sell or donate anything that doesn't fit you.

Select a 'Carry Anytime' dress- Do not shop for anything that does not suit you.
Many of us maintain components that we know don't suit us, in addition to holding on to things that don't fit. We've often bought something on the spur of the moment because it's a significant trend or because we saw someone else wearing it and thought they looked beautiful, but we've never worn it because it doesn't suit us. It has no place in your life if a piece of clothes does not make you feel confident and comfortable.

Do not buy anything that is a bargain.
It's easy to be swayed by a significant discount, and you should take advantage of them – especially on high-end designer goods – but only if the item is something you genuinely need. Never purchase something simply because it is a good offer. It's a complete waste of money, no matter how cheap it was, if you never wear it. For special bargains visit blogshop singapore.

Conclusion 
It doesn't require a significant income or three walk-in wardrobes full of expensive items to be truly stylish — you don't need much to look nice. What you do require, though, is the ability to make sound decisions. So buy only what you require, what makes you happy, and nothing more.  
Even a cheap wardrobe may be made to look designer with the help of a professional tailor. While you may not want to pay the extra money to have clothes adjusted at first, you'll quickly discover that the additional wear you get from them far justifies the expense. Nothing surpasses a garment that has been precisely tailored to you, whether it's a pair of hemmed jeans or a dress that has been taken in. Another excellent technique is to have your tailor replace cheap buttons with more expensive ones. This will make all of your jackets and coats appear much more abundant.