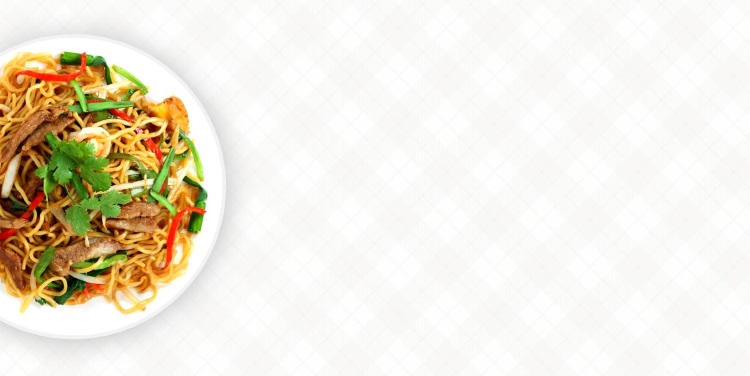 11 May 2015. Constantly running between meetings, don't have time to leave your desk, or too busy to cook a meal at home? A busy lifestyle, hectic work schedule, and winter are three ingredients that can take our focus off eating healthily. Matthew Dyer, spokesperson at takeaway delivery site EatNow.com.au, says food choices don't have to be sacrificed to busy schedules.
As founder and General Manager of EatNow, Matthew knows all too well the challenges of taking care of oneself against a busy schedule. "The key to looking and feeling great during stressful periods is not about making extreme sacrifices and cutting out foods you love to eat. They key is to eat mindfully, be prepared and have some easy tactics up your sleeve. Food needs to be fun and something you look forward to throughout the day. By simply being more conscious about what you're eating and making small lifestyle changes you can still enjoy your favourites when you're on the run this winter – it's about planning ahead," he says.
Matthew offers seven simple tips for eating more mindfully when on the go.
Eat mindfully: The slower you eat and more attention you pay to your food, the less likely you are to overeat. When too busy, it's also easy to graze throughout the day rather than sit down to a balanced meal. If you can, try to avoid eating while working at the computer, watching TV or on social media – even if this means stopping for just 20 minutes.
Go green: "Add salads, steamed greens and grilled foods to your meal choices," says Matt. "It's easy to go green when you're ordering takeaway - over 80% of restaurants on EatNow offer at least one salad item on their menu."
Get your eight hours: Late nights and a reliance on morning coffees and afternoon sugar hits to balance energy slumps is a cycle that is not easily broken. By ensuring you get a solid eight hours of sleep each night, you'll be less reliant on quick-fix energy fixes. And for the days you can't avoid it? Swap the chocolate for an apple which is a healthy way to get a sugar rush.
Schedule times for treats: There's nothing wrong with indulging, and by setting yourself limits you can ensure that when you do indulge you really appreciate it. For example, identify what time throughout the day is your weak point and reserve a tasty treat for then, and have one night through the week where you delight in your favourite 'guilty pleasure' meal for dinner – this will give you something to look forward to.
Prepare ahead: No matter how busy you are, we all have a few hours of spare time at some point throughout the week, even if it's on a

Sunday

afternoon. Take advantage of this time to plan some meals for the week ahead when you know you'll be pressed for time.
Dress well, eat well: Dressing in comfort clothes can encourage comfort eating – especially throughout the cooler months. Putting extra effort into your appearance will boost your confidence and help you feel good, which will be reflected in your food choices.
Don't waste leftovers. When you're out and about, you don't have the option of eating half and putting the rest in the fridge, so you're more likely to overeat to avoid waste. By packing a cooler bag in your car or at your desk you can save leftovers for later if you find the serving is too large, rather than forcing yourself to finish a meal after you're already full. As an added bonus, you won't need to worry about organising lunch for the following day.
ABOUT EATNOW
EatNow.com.au provides a quick and easy way to order food online from a network of restaurants all across Australia. Australian owned and operated, the site was founded in 2010 by a few hungry Australians before joining the Menulog Group in 2015 – Australia's largest online and mobile ordering service for takeaway food.
With a goal to make it quick and easy for diners to find great local restaurants that service their area – as well as provide them with exclusive access to restaurant discounts and deals – EatNow is constantly on the look out for new restaurants to add to its 4,500 plus national network so it can continue to provide consumers with more choice, more value and more convenience when it comes to meal times.
For more information visit: www.eatnow.com.au