Written by

Editor on duty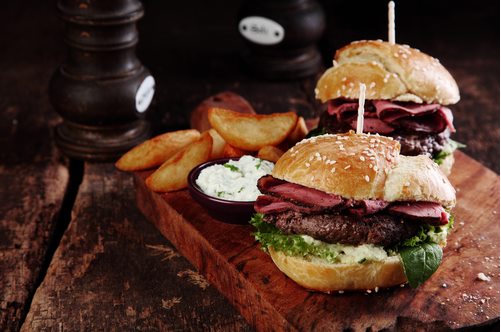 No matter what kind of cravings you are experiencing we've got you covered because if there is one thing that Melburnians are serious about it's our food and coffee. Plus, because there are so many diverse cultures and lifestyles lived here; no matter what your dietary needs or preferences are, there is probably somewhere that caters for you!
The Staples
For nights in there is always the debate about what to order and this gets more complicated every year because more and more businesses are opting for take away or delivery options. So first let's just establish some great places to grab the staples; pizza and pasta, fish and chips, and Chinese! Obviously, you will usually just grab take out from whatever local restaurant is nearby but why not try something different today?
Chatty Vespa Prahran pizza is all handmade and the ingredients are fresh and as god intended so these pizzas are as tasty as the ones you make at home. For fine dining quality Chinese in your home you can't surpass Flower Drum which is a three hat restaurant that does take away, it even has above a four star rating on google reviews! When it comes to fish and chips fresh is best so my recommendation is the Australian Seafood Fish and Chippery with prices as reasonable as they come!
Pub Grub
Good pub menus have the must have the standards (fish, chips, chicken parma, salad, and a burger) and also some rotating daily specials. The Steam Packet Hotel takes this a step further with a rotating seasonal menu that showcases great ingredients at their best and freshest so that is my first recommendation for Melbourne pubs. If beer is your thing The alehouse project is a great place to stop in on because it is constantly rotating different microbrews on its 12 taps!
Veg*an
Melbourne has some great vegan and vegetarian options that are growing in popularity everyday my top recommendations are to visit Brunswick St. and stop in at Smith and Daughters, The Veggie Bar or Yong Green Food for a great variety of veg-filled foods. Brunswick street has more veggie options but they are accompanied by omnivorous options.
Destination Dates
If you are after specific kinds of cuisines there are plenty of hotspots in Melbourne where you can find it all in one place! If Asian fusion is your idea of a good time you should head over to Melbourne Central and check out the outdoor restaurant area and then head over to the Asian Beer Cafe for some cheap jugs of whatever is on tap.
If Greek is your go to you should definitely spend some time on Lonsdale St, my personal favorite spot to stop is Tsindos. It's just a hop skip and a jump away from Melbourne's Greek precinct is Chinatown if you are feeling like something else!
Cafes
If you go into Melbourne's CBD and don't stop for coffee, you are doing it wrong!
If you like bustling outdoor eateries you should absolutely visit central place, it is an alleyway dedicated to food and coffee there are no cars and instead the road is taken up with table after table huddled under cosey umbrellas (there is plenty of heating so even on the most miserable Melbourne day you can snuggle down and heat up with some great espresso outside).
Two other cafes of note you should definitely check out are; The Kettle Black which has some really interesting and delicious menu items. The other is Shortstop Coffee & Donuts which is pretty much the opposite simply serving black filter or white espresso coffee for all of the purists and a fantastic range of delicious sweet treats!
Melbourne has endless food adventures and destinations just waiting to be discovered so as long as you are trying new things you can't really go wrong here!