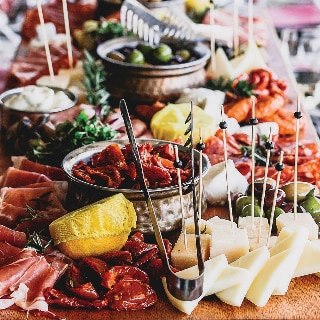 WHY EVERY AUSTRALIAN SHOULD BE BOOKING THEIR DINING RESERVATIONS THROUGH QUANDOO
Whilst it may not be as widely known in Australia compared to its competitors, Quandoo is one the largest online booking platforms globally, listing independent restaurants to much loved chains and Michelin starred establishments ready for you to book at the click of a few buttons. And the best bit? You get rewarded for doing so!
Quandoo entered the Australian market in 2015 and after four short years has over 2,600+ restaurants in its fold and seats 250,000+ diners per week. Quandoo was also the first restaurant booking platform to develop an Al-driven Facebook messenger chatbot, allowing the entire process of making a restaurant booking possible through "chatting" with AI. In January 2019, Quandoo released its IVR technology, an automated service that diverts calls that would normally be missed by the restaurant to a booking system fully integrated with the restaurant's POS system, meaning when they're too busy to pick up the phone and take your booking, Quandoo's automated voice recognition platform can do it for you.
The booking platform has led the global market with its partnership with Instagram, being the first restaurant booking service in APAC and Europe to allow Instagrammers to book a table directly from the restaurant's profile without being redirected via a third-party platform. The online service also offers live integrations from Google Maps, Apple Maps and Microsoft, meaning users can enjoy a seamless booking system where ever they are booking.
Quandoo is now bringing to Australia the latest, state-of-the-art ePOS system to enable restaurants to be more efficient and increase revenue via an innovative real-time guest management device that is not only smart, but personalised too.
Paul Hadida, VP of Australia and APAC, says that the aim and vision is to see "Quandoo dominate as one of the world's fastest growing offline mobile markets, by providing diners with a seamless technology-enabled restaurant experience, and for restauranteurs the easiest way to manage their guest and increase revenue".
By the end of 2019, Quandoo aims to reform the restaurant-goers journey from start to finish and along with parent company Recruit, continue to innovate its user experience.
ABOUT QUANDOO:
Founded in 2012, Quandoo is one of the fastest growing restaurant reservation platforms globally. With millions of seated diners in over 18,000 restaurants, Quandoo offers diners an unmatched choice of dining experiences. It also offers restaurateurs an industry leading reservation management system that supports them in driving utilization and engaging with their customers. Quandoo was acquired by Recruit Holdings - made of more than 45,000 employees and operating in more than 60 countries - in March 2015 and employs approximately 500 people.