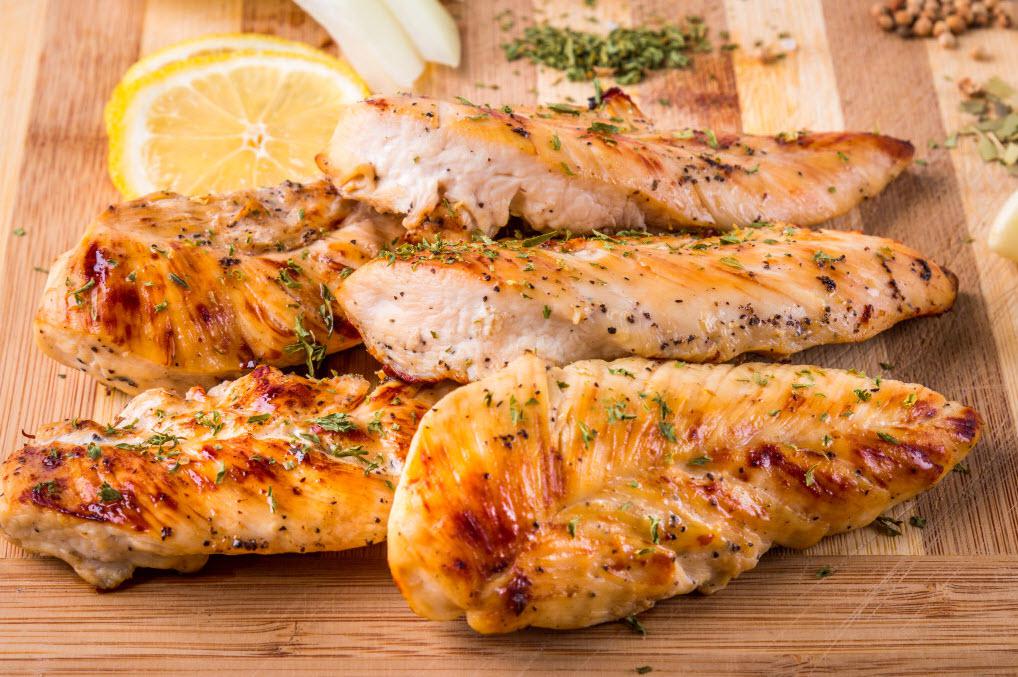 When you hear chicken breasts, most people would be turned off. That's because many associate them with diets while others complain that they are too bland and tasteless.
It's true that many people looking to lose weight have them in their freezers. But we beg to differ with the tasteless part.
If you know how to cook chicken breasts properly, we are sure that you will include them in your weekly menu.
What makes chicken breasts such great ingredients? For one, they are very versatile. You can use them in so many dishes. You can have them in salads, casseroles, soups and so many more. They are also very healthy, with fewer fats compared to the rest of the chicken.
They are also easier to prepare. It takes such a short time to cook them that you can have a full meal in just half an hour if you choose chicken breasts as your main ingredient.
Tips for Cooking with Chicken Breasts
When it comes to cooking chicken breasts, it can be easy to make a mistake and be left with overcooked and dry chicken. To avoid them and have perfect chicken breasts every time, here are some of the tips you will need to follow.
Cut your chicken breasts in half or flatten it
Usually when you buy your chicken breasts at the grocery, they have really big sizes. These are great when you have a big family, but be aware that cooking time can be difficult. Because of its thickness, the result is the middle part of the chicken is perfectly cooked but the exterior is dry and tough.
To avoid this, cut your chicken breasts in half so you will have two cutlets that are more even in size. Another thing you can try is to pound your chicken fillet until it is a uniform thickness.
But be careful with the latter as you can easily mash your chicken breasts too much that it is just mush. What you need to do is place your boneless chicken breasts between two plastic wraps before you use your meat mallet to pound them.
Make sure to have a light hand when pounding or you will just destroy your chicken fillets. If you don't have a meat mallet you can use a rolling pin or even a skillet.

Season your chicken breasts properly
This is so important and must be done any time you will cook chicken breasts. Using salt and pepper only is okay, but try to use your imagination as there are so many flavor combinations that you can use to cook your chicken breasts.
You can even follow a theme if you wish to do so. If you want to have Mexican Night, you can flavor your meat with cumin to give it that distinct taco flavoring. For Asian night, coat your chicken breasts with some sesame oil for starters.
You can use not just dried herbs but other seasonings as well. You can make everything from orange chicken to chicken pot pie using this cut of meat.
One tip you can follow to ensure that the seasoning is absorbed well by the meat is that you should coat the meat first in olive oil before adding the rest of the ingredients.
Make sure it is at room temperature before cooking
One mistake that people make when cooking breasts is that they do not wait until they are at room temperature before cooking. The same is true for steak. When both these types of meat are overcooked, they just do not taste good.
With chicken breast, the longer you cook it, the better chances it will be overcooked. If you start with a cold, it will take a longer time for your meat to cook, especially the middle or thickest part. By the time that part is fully cooked, you will be left with the exterior meat tasting dry and rubbery.
So when cooking chicken breasts, take it out of the fridge at least half an h our before you will cook. This will allow it to get to room temperature naturally and there is less risk of overcooking your meat.
Make sure your pan is hot
It's also important that your pan is hot. If your pan starts out cold, the juices will just flow from the chicken and you will have very dry meat.
Can I make chicken breast in the Instant Pot?
But what about if you don't want to use a pan to cook your chicken breasts? What about an Instant Pot? Well, your Instant Pot is the perfect tool to use for cooking chicken breasts!
In this
Instant Pot Chicken Breast
recipe, you can even use chicken breasts straight from the freezer! You just need to add about ten minutes to the cooking time to ensure that your meat is cooked properly.
Cooking with the Instant Pot is so convenient. It not only cooks the meat faster, but you are assured that it is packed filled with flavor.