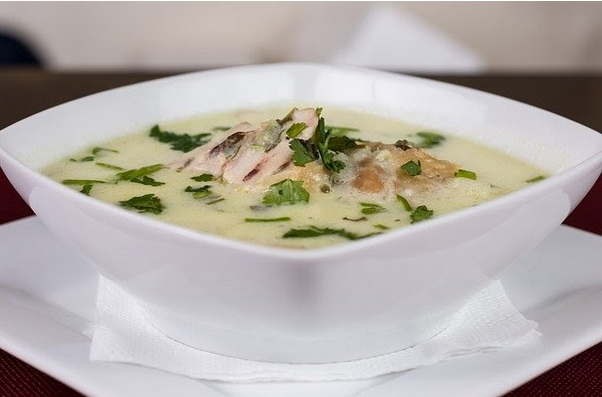 Whether you've knocked up an incredible homemade chicken stock or have some stored away deep in the freezer or pantry, there's a million and one ways to utilise the tantalising leftovers. Adding chicken stock to dishes is a brilliant way to enhance flavour and add a deeper level to your cooking. The versatile ingredient can be used for a myriad of delicious dishes, but a chicken hotpot is bound to satisfy the whole family's cravings. 
Chicken hotpots are hearty, warming and simple by design; but using leftover chicken stock takes the meal to a new level. It's a meal that can be enjoyed fresh, as leftovers or even heated up out of the freezer after an ultra busy day.
Ingredients
2 tablespoon vegetable or olive oil
8 chicken thigh fillets, trimmed, halved crosswise
2 celery sticks, thinly sliced, plus 2 tablespoons chopped pale celery leaves
1 carrot, halved lengthwise, thinly sliced diagonally
1 tablespoon chopped rosemary
1 tablespoon plain flour
1 400 gram can diced tomatoes with capsicum and onion
1 cup Foundation Foods chicken stock
350 gram chat (baby) potatoes, quartered
Method
In a saucepan, heat half the oil over high heat. Cook chicken, in batches, 2 minutes or until browned. Transfer to a heatproof plate.

Heat remaining oil in the same pan over high heat. Add sliced celery and carrot; cook and stir 2 minutes or until almost soft. Add rosemary and flour; cook and stir for 1 minute. Add tomatoes, crumbled stock cube and 2 cups water; cook and stir until mixture is smooth. Bring to the boil.

Return chicken and resting juices to the pan. Reduce heat to low; cover. Simmer gently for 5 minutes. Add potato to pan. Cook, covered, 10 minutes. Stir in cabbage; cook, covered, 5 minutes more or until chicken is cooked and vegetables are tender.
Serve sprinkled with celery leaves.