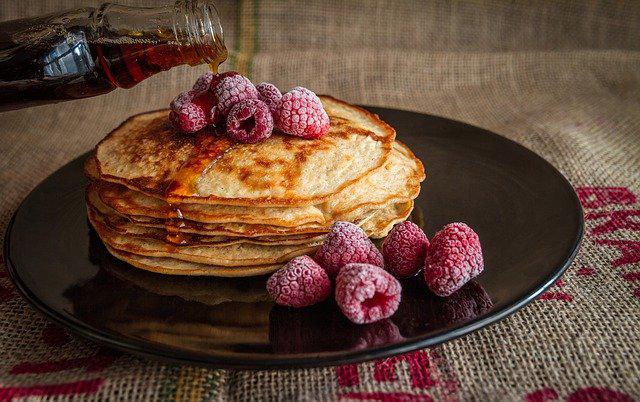 You've heard it a million times before: Eat healthily and eat balanced. For most students, this can sometimes seem impossible to achieve, so turning to cheap processed foods may seem like the best option. However, while going for maintaining a healthy diet is not as difficult as it sounds and very low or tight budget. Here are some really simple tips to help you start healthy eating without worrying about the cost.
Cook for yourself
While cooking can seem intimidating, it is very easy to learn, and once you have done it, cooking can be fun as it is a great way to experiment with flavors and customize your meals however you want. So avoid going out on special occasions and jump into the kitchen! If you are unfortunate and are suffering from Gerd, switch to
foods to fight gerd
.
Plan ahead
Planning is key to keeping a budget. Ensure you know what ingredients you already have on hand and how much you will be using during the week to avoid over venting. You can also find recipes that use similar ingredients. It's a great way to save time and money; If you plan your meals and prepare large amounts of foods like chicken or brown rice in advance, you will always have something to cook on hand.
Eat less meat
For many people, meat is the focus of their meals. From classic barbecues to maple bacon desserts, meat is a big part of the daily diet, and people often can't imagine giving it up. However, meat doesn't come cheap, so cutting it down can free up your budget and is even better for your health. So, try replacing cheaper proteins like eggs and beans with your next meal! In particular, plant-based protein comes in many forms, from lentils and hemp seeds to tofu, giving you plenty of options to find what works best for you. Replacing meat with vegetable proteins can reduce the risk of cardiovascular disease and type 2 diabetes, as they contain less saturated fat, which is believed to be involved in developing many chronic diseases. However, that doesn't mean you have to give up meat altogether. Replacing even a few meals a week with alternative protein sources can help cut expenses and improve your overall health!
Switch to seasonal products
Fruits and vegetables are an essential part of any diet as they provide a good source of essential nutrients. But an important factor to consider when purchasing products is their seasonality. Seasonal products refer to items that are grown and available for purchase during that particular season.
Most of the time, seasonal produce is cheaper than other fruits and vegetables and, not to mention, tastier and better. In the winter season, look for apples, pomegranates, winter squash, and cauliflower. Candida diet is quite helpful while treating overgrown candida, you should be absolutely sure about
what to eat in a diet for candida
.
While California is blessed with year-round access to various fruits and vegetables, don't be afraid of frozen or canned goods.
Buy in bulk
Finally, buy ingredients in bulk. While this means investing more money upfront, the unit cost of bulk items decreases over time, saving you money in the long run. When you buy a lot of foodstuffs in bulk, you get a big discount, which can be very good at times.