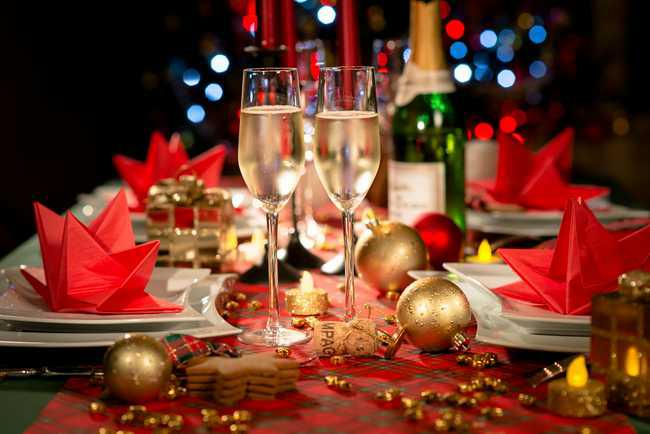 Whether you choose to believe it or not, the holiday season is right around the corner. If you're hosting a Christmas party this year, start planning for it now. 
With less than 12 weeks to go, start planning now to avoid last-minute stress. Keep reading to learn how to host a stress-free holiday party. 
1. Ask Everyone to Bring a Dish
A potluck dinner is perfect to reduce stress and ensure you're not ripping your hair out on party day. Assign guests a meal category from the list below:
appetizers

salads

side dishes

alcoholic beverages

non-alcoholic beverages

desserts
Assigning categories to your guests ensures you don't wind up with 15 desserts and no salads. 
Since your guests will be bringing food, you'll be able to shift your focus to the main dish. If it's your first time hosting a get-together, find recipes for easy meals for large family gatherings. Glazed ham and pork roast are easy main dishes that any first-timer can nail.
If you want to go the traditional route, this easy roast turkey recipe can help ensure success. 
2. Use a Professional Christmas Decorator
If your plate is already overflowing, you might want to consider a professional Christmas decorator to reduce stress on party day. Not only will they take care of every last decorative detail, but they'll make your home look like a Christmas wonderland, too.
A decorator will find the perfect tabletop decorations and holiday wreaths to wow your guests. Many companies offer decoration rentals so you won't have to purchase decor you may only use once. 
3. Pay For a Cleaner to Do a Pre-Arrival House Clean-Up
If there's one time-consuming task on your to-do list that can be outsourced, it's a pre-party house clean. Find local cleaning companies to do a deep clean before your guests arrive. Though the average cost of a cleaner in Australia is $35 per hour, it's an investment well worth the price. 
With the cleaning out of the way, you can focus on the more essential tasks at hand before your large family gathering. 
4. Organize Food Delivery to Avoid the Crowds
We all know how crazy the crowds can be leading up to the holidays. If you're anxious about being in public when the crowds hit, order delivery instead. We're not talking about ordering Domino's for your Christmas dinner, either.
Many grocery stores now offer delivery or pick-up as an option. Beat the crowds by placing your order and having it delivered or picking it up at your convenience. Place your grocery order as soon as you know what food you'll need. 
5. Divide and Conquer
Though you may be hosting the family Christmas this year, you don't need to do it alone. Enlist the help of family members near and far to assist you with the party. Don't be afraid to delegate tasks as necessary to help maintain your sanity. 
While you are stuffing the turkey, have your kids or friends wrap the family Christmas gifts. While you're plating food, have someone set the table. Not every single party preparation task should fall on you. 
A Stress-Free Holiday Season Is Within Reach
Don't let hosting a holiday get together steal your joy this Christmas season. You can have a stress-free holiday party with a little delegating and a lot of Christmas magic. Happy holidays and good luck planning!